Martin Grabmann, M.Sc., doctoral candidate at IMMS
Martin Grabmann, M.Sc., doctoral candidate at IMMS
Martin Grabmann, M.Sc., doctoral candidate at IMMS
Martin Grabmann, M.Sc., doctoral candidate at IMMS
Martin Grabmann, M.Sc., doctoral candidate at IMMS
Martin Grabmann, M.Sc., doctoral candidate at IMMS
"For me, it is a source of pleasure when my work contributes to the success of industrial development projects and to the evaluation of new switching concepts. The setting is for me an ideal opportunity for development on the professional and personal front and I hope to benefit from it in future doctoral studies."
"When I chose Computer Engineering as my degree subject at Ilmenau TU, I was trying to bridge my two fields of interest, computer science and electrical engineering. IMMS, too, works to the theme of linking IT with real living –"Wir verbinden die IT mit der realen Welt" – a similar interface between disciplines. It was for this reason that I took note of IMMS during my search for an internship with linked dissertation for the BSc. I was already familiar with the institute from Professor Sommer's lectures and its profile had woken my interest from the first. The good experience I gained as an intern and during the writing of my dissertation on system design then reinforced my wish to stay on at IMMS during my MSc studies as a paid part-time student in the microelectronics section.
When I was looking for an issue in a currently active research area for my MSc dissertation, I was offered just the right thing in the ANCONA project. Here, innovative approaches were being developed in EDA and I was able to produce an MSc dissertation on "Methods for Analogue/mixed-signal System-level Sensitivity Analysis". Sections of the work I did with my supervisor led to a scientific publication. I was very pleased that the paper was accepted for the SMACD conference in Italy and that I was able to present my results there. We were even awarded the Competition Runner-up prize for our joint work.
Having graduated as MSc, I have been employed at IMMS since May 2017 as a researcher in the microelectronics section. My main job is now concerned with verification of mixed-signal ASICs. Verification involves "challenging" the chip by putting it through simulation before manufacture to check whether all the specifications and aims have been fulfilled by the design. This challenge in respect of ever more complex systems demands comprehensive understanding of systems and the use of exactly the right methods of abstraction and modelling. For me, it is a source of pleasure when my work contributes to the success of industrial development projects and to the evaluation of new switching concepts, such as for RFID communications or biosensors.
In my everyday work, I particularly value the trusting relationships we have at work as colleagues in an international team. The setting is for me an ideal opportunity for development on the professional and personal front and I hope to benefit from it in future doctoral studies."
---
Related content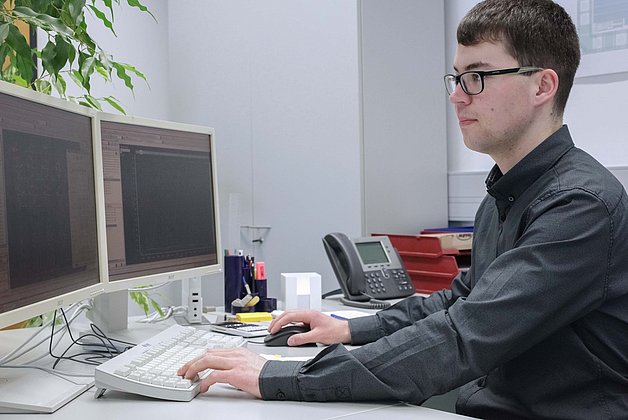 Project
Against hacker attacks: Innovative chip architectures, modelling and verification methods for trustworthy electronics
Project
IMMS develops novel designer assistance system and smart models to design sensor and control chips for I4.0 applications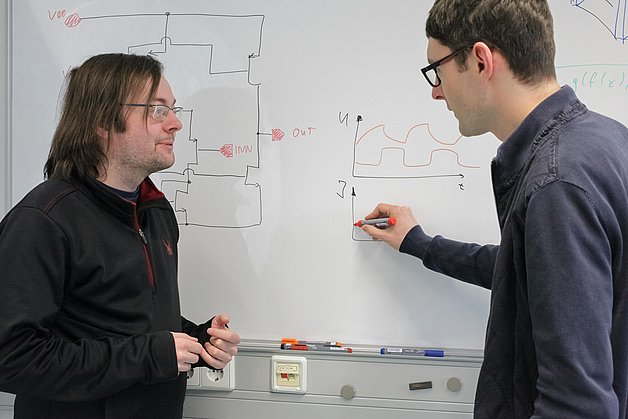 Project
The IMMS researched assistance systems for chip designers: Machine Learning improves design and test methods for integrated analogue/mixed-signal systems.
---
This might also be interesting for you
Back