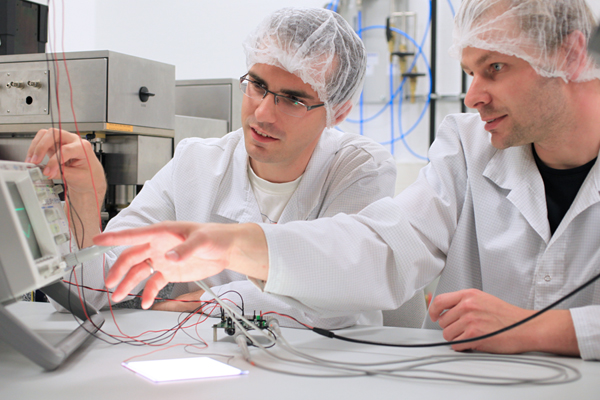 Did you enjoy taking your toys apart as a kid rather than just playing with them? Are you more into programming than gaming? Do you want to work on real-world problems that help make the world a better place?
Let's get pioneering ideas off the ground that turn visions into products!
Are you a
Graduate (m/f/d) with a university degree in electrical, mechanical or computer engineering or a related field
who wants to grow with the tasks you perform and develop on a personal level? We do not only offer practical experience, but also perspectives – either at IMMS or for responsible positions in industry.
We offer support in:
academic qualification / doctoral studies
specialist training in the latest hardware and software
methodological qualification in project management, public speaking and presentation
personal continuing education in teamwork, communication and leadership
test of engineering knowledge in interdisciplinary projects
work on new engineering challenges with a young and flexible team in a modern lab environment
active teamwork on hot topics
We are looking forward to your informative application. Please send it by e-mail to Mario Görlach.
Information on data processing in the application procedure can be found under the privacy statement or in the document below.