Highly accurate and battery-free measurement via RFID
IMMS PhD candidate defends dissertation on precise passive RFID sensor technology
Ilmenau, 19 February 2021. Jun Tan, scientist at IMMS Institut für Mikroelektronik- und Mechatronik-Systeme gemeinnützige GmbH (IMMS GmbH), successfully defended his dissertation "Design Methodology and Implementation of Fully Passive RFID SoC with Temperature Sensor" at Technische Universität Ilmenau on 18 February 2021.
Highly accurate, small and battery-free – to date unrivalled in RFID sensor technology
"My goal was to combine precise low-power microelectronic sensor technology with miniaturised and passive RFID technology. If this succeeds, many applications will first become possible, for example in the field of life sciences," says Jun Tan. "High-precision individual sensors already exist, for example temperature sensors that can measure from -55°C to 125°C and are accurate to within ±0.15°C. But they are not readily suitable for wireless measurements via RFID or even for passive, i.e. battery-free RFID transponders." With passive and thus maintenance-free RFID sensor technology, the RFID readout unit generates a magnetic field that is sufficient to supply the RFID transponder with power, and to record and send measurement data.
This not only required concepts for extremely energy-efficient circuits so that they could work with the little current from the RFID field. It also had to be ensured that neither the power supplies nor the wireless communication interfered with the targeted high-precision measurements. "For applications with small installation space, it is also better to integrate the temperature sensor directly in the chip" Tan explains further. "There are already solutions for this, too, but they only map very narrow temperature corridors of, for example, 50 - 60 °C and are only accurate to ±0.8 °C in these."
New measuring concept for hitherto highest accuracy and largest working range
Jun Tan's concepts have culminated in an RFID chip whose integrated temperature sensor can measure over a wide range from 0°C to 125°C with a systematic absolute accuracy (3σ) of ±0.4°C. No other component needs to be connected to this chip except for the RFID antenna, and it achieves the highest accuracy with the widest operating range compared to currently known RFID temperature sensors.
"The fact that the chip works so accurately is mainly due to the new power management and communications concept," says Jun Tan. "The sensor itself can be accurate. But I don't get much of that when I'm receiving data and taking a measurement at the same time, because the sensor is always disturbed exactly when the reader is requesting temperature data." Tan has therefore developed a solution where a single command can serially record and transmit multiple readings. His power management system provides a stabilised supply voltage to the temperature sensor. The combination of these two approaches improves accuracy by a factor of 16.
Work goes hand in hand with new RFID developments for industrial use
"Jun Tan has not only developed new concepts for this chip, he has also published his work in the most relevant journals for the RFID community and even won the best paper award at an IEEE conference in Japan," explains Univ. Prof. Dr.-Ing. Ralf Sommer, Tan's doctoral supervisor and scientific director of IMMS as well as head of the Department of Electronic Circuits and Systems at Ilmenau TU. Over the years, Tan has developed his approaches in various R&D projects at IMMS, mirrored them with requirements from industry, consistently developed them further and incorporated them into new concepts that are being pursued further for the services offered by IMMS in RFID sensor technology, Sommer continues. The main focus is on passive RFID sensor transponder chips that can be used to operate various commercial individual sensors. "Compared to Jun Tan's fully integrated RFID temperature sensor, an RFID chip solves the power supply, signal quality and communications challenges of several individually connected sensors thanks to new concepts, which was not possible before. This allows new point-of-care applications and automation solutions to be developed faster, easier and cheaper. Without Jun Tan's work, we would not yet be where we are now."
Related content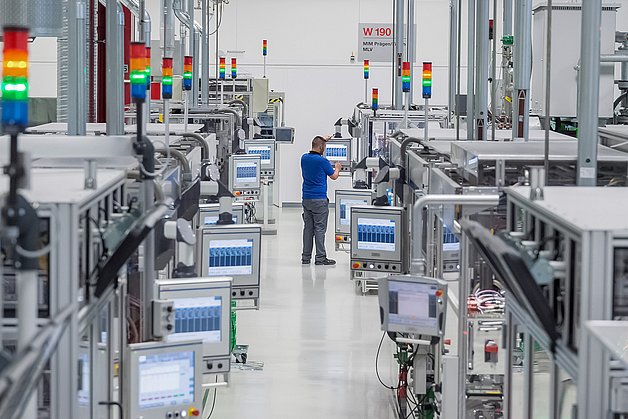 Project
Systematic design and economical manufacture for intelligent multi-sensor systems in small quantities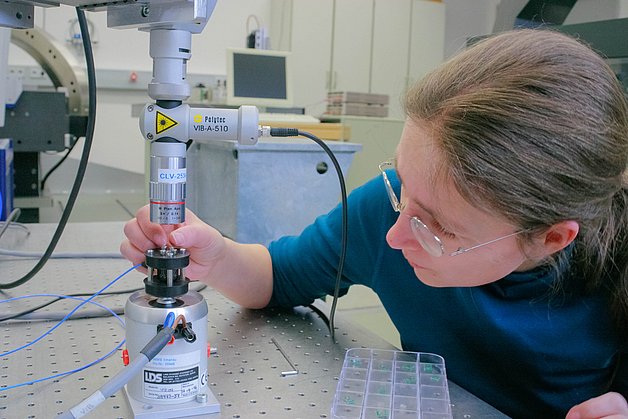 Project
For bio-analysis IMMS developed energy-efficient multi-parametric RFID microsensors and energy harvesting modules for operating autonomous sensors.
---
Contact
Back