Investigations on the Tracking Control and Performance of a Long Stroke Vertical Nanopositioning Drive
Alex S. Huaman1. Stephan Gorges1. Michael Katzschmann1. Steffen Hesse1. Thomas Fröhlich2. Eberhard Manske2.
Euspen (European Society for Precision Engineering and Nanotechnology) – 22nd International Conference & Exhibition, 30 May – 3 June 2022, Geneva, Switzerland
1IMMS Institut für Mikroelektronik- und Mechatronik-Systeme gemeinnützige GmbH, 98693 Ilmenau, Germany. 2Institute of Process Measurement and Sensor Technology, Technische Universität Ilmenau, 98693 Ilmenau, Germany.
Related content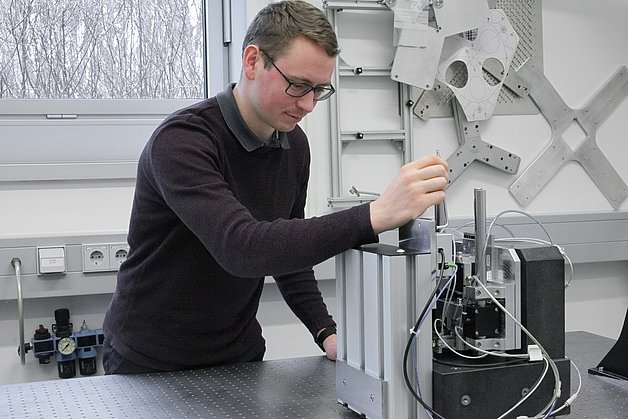 Project
IMMS has been working on solutions for a highly dynamic drive system for multi-axis manufacturing and processing of objects with nanometre precision in the Research Training Group 2182 "NanoFab".
---
Back