Project VE-ARiS
We are developing copy protection solutions for integrated circuits to secure the know-how of partners
Counterfeits and copies as a risk for safety-critical systems and economic assets
Product piracy has already arrived in the world of modern, highly integrated sensor systems. These systems are used primarily in key industries such as robotics, automation, drive and laser technology as well as in safety-critical applications. In addition to massive economic damage to the original developer and manufacturer, counterfeits and active attacks on critical systems entail serious security risks. Even with simple copies, which are usually not intensively tested and qualified like original parts, there is a risk of malfunctions. The risks in medical technology or autonomous vehicles, for example, go far beyond those of property damage.
In addition to printed circuit boards, the circuits themselves are also affected, which are the result of extensive and time-consuming development work and the know-how of high-tech companies. Smaller manufacturers who have established their reputation with their chips in medium quantities as key products in the industrial sector are not spared either.
Two-stage copy protection: camouflage and watermarks
Therefore, new methods for camouflaging circuits and for integrating a watermark are being developed at IMMS to make it more difficult to " imitate" and thus copy integrated circuits and systems.
For the camouflage of circuits, a procedure is being developed that is based on machine learning and will simulate the perspective of a potential counterfeiter. This should make it possible to cloud the view of the counterfeiter as early as the design stage, for example by using components with the same appearance but different functions. This makes reverse engineering extremely time-consuming and economically unattractive.
The envisaged "watermarks" represent novel defence mechanisms. They will be integrated at chip level as a circuit block that acts as a digital signature. With it, the chips are only activated directly before delivery or commissioning, provided that the sensors also contained in the chip deliver the expected parameters. Personalised watermarks are integrated on printed circuit boards. With an additional defence IC, the circuit board is activated by the sensor system manufacturer.
Validation on systems of industrial partners
The new methods for copy protection are in principle suitable for all chips and printed circuit boards. They are validated with a new type of copy-protected position sensor. The chip is being developed by iC-Haus and the circuit board by Wachendorff. Both are subjected to extensive laboratory tests, integrated into relevant field environments and tested.
Acronym / Name:
VE-ARiS / Joint project: Electronic know-how protection for innovative sensor systems – ARiS
Duration:2021 – 2024
Application:
|

IC design

|

chip design

|

design methodology

|

AI

|

machine learning

|

models

|

modelling

|

design support
Research field:Integrated sensor systems
---
Related content
Florian Kögler1.

Digitale Fachkonferenz "Vertrauenswürdige Elektronik 2022", 9. - 10. März 2022, online

1IMMS Institut für Mikroelektronik- und Mechatronik-Systeme gemeinnützige GmbH, 98693 Ilmenau, Germany.
All publicationsVE-ARiS
Event,
Digital Conference of the Federal Ministry of Education and Research (BMBF) on trustworthy electronics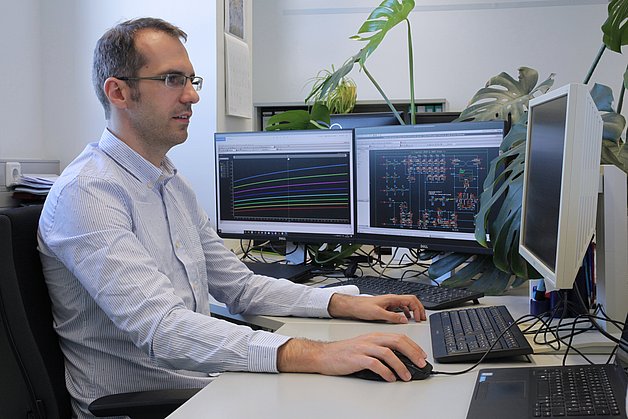 Press release,
iC-Haus, IMMS and Wachendorff launch BMBF joint project VE-ARiS
---
Contact
---
The VE-ARiS project is funded by the Federal Ministry of Education and Research under the reference 16ME0242.
---
This might also be interesting for you
Back