Project Trib.US
IMMS develops real-time capable platform and algorithms for mobile multi-sensor inspection device for conveyor belt maintenance
No branch of industry can be imagined without rollers in conveyor belts. If a belt comes to a complete standstill because of a defective conveyor roller, an entire plant can shut down. It is important to detect wear on such rollers in time to prevent downtime costs. However, the problem is that a single belt consists of a large number of rollers and these are installed in such a way that they cannot be checked easily or only at great expense. In Trib.US, IMMS and Sonotec GmbH are therefore developing an integrated mobile solution that supports inspectors in making maintenance decisions on transport rollers.The goal is a portable device with which the maintenance technician can precisely locate defects in order to reduce or prevent downtimes in production.
The device will use ultrasonic and speed sensors to detect deviations in the signals that distinguish defective transport rollers from those running normally. The development will make it possible to use correlation and sensor data fusion to draw conclusions on the location of the defect and display this information directly to the inspector in real time on his portable device. This makes it possible to check during operation, to immediately identify a defective transport roller and, in the event of bearing damage, to remove it in a targeted manner.
For this purpose, IMMS is developing the real-time capable platform as well as the algorithms for signal evaluation and correlation, while its partner Sonotec GmbH is developing the ultrasonic sensor technology and implementing the user interface as well as the associated management software for the maintenance staff.
Acronym / Name:
Trib.US / Multi-channel ultrasonic testing device for maintenance
Duration:2021 – 2022
Application:
Automation technology and Industry 4.0

|

Predictive Maintenance

|

Production

|

Mining
Research field:Smart distributed measurement and test systems
---
Related content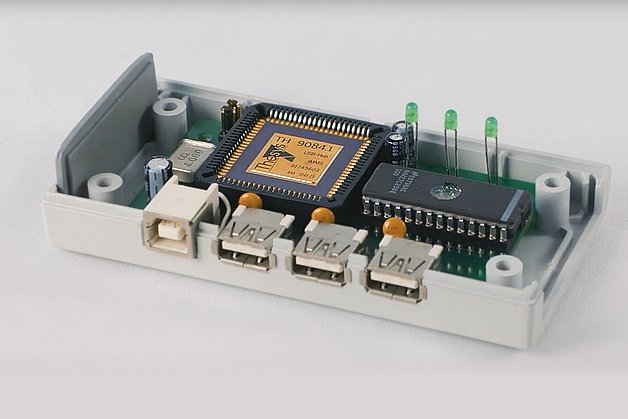 Press release,
Video on 25 years of IMMS – transfers from basic research to industry
---
Contact
---
The Trib.US project is funded by the German Federal Ministry for Economic Affairs and Energy (BMWi) / Federal Ministry for Economic Affairs and Climate Action (BMWK) on the basis of a resolution of the German Bundestag under the reference KK5048102AT0.
---
This might also be interesting for you
Back