Online-Stammtisch Sensorik 4.0
Date, Type of contribution, Location:
Event:
Diagnoselösungen in der industriellen Anwendung
Description:
Sebastian Uziel stellt zwei Entwicklungen aus dem IMMS vor:
Kontinuierliches Monitoring von Ethernet-Kabeln
Mit der Lösung lassen sich Ethernet-Kabel flächendeckend und durchgehend während der Kommunikation kostengünstig prüfen. So zeigen sich frühzeitig Schwachstellen, die sonst lange unerkannt bleiben. Störungen im Produktionsablauf lassen sich damit verringern. (erarbeitet im Projekt Ko2SiBus)
System zum Monitoring von Druckluft-Leckage und zur Optimierung von Druckluftanlagen
Es identifiziert Druckluftlecks mit Volumenstrom- und Ultraschallsensoren und bewertet sie nach ihrer Größe. Der Instandhalter erhält genaue Infos dazu, welches Leck die größten Verluste verursacht, um dort gezielt anzusetzen. Vom IMMS ist u.a. die Elektronikplattform. (erarbeitet im Projekt sUSe)
Danach laden wir sie ein zum Dialog zu Ihrem Instandhaltungsalltag.
Zielgruppe: Macher und Anwender
Related content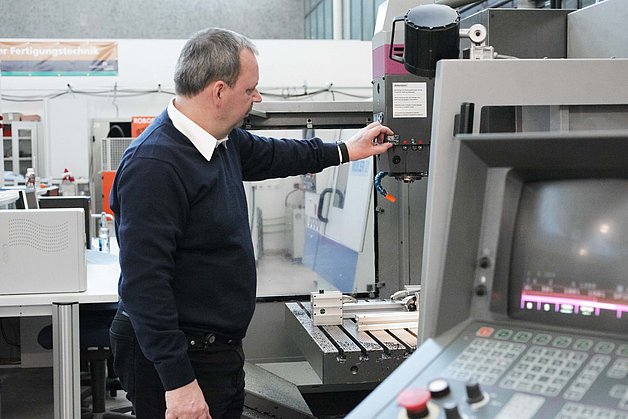 Project
Under the name "Smart Sensor Systems Model Factory" we are supporting enterprises in their gradual adoption of Industry 4.0 technology.
---
Contact
Back