Trash or Treasure? Machine-learning based PCB layout anomaly detection with AnoPCB
Henning Franke1. Paul Kucera1. Julian Kuners1. Tom Reinhold2. Martin Grabmann2. Patrick Mäder1. Marco Seeland1. Georg Gläser2.
2021 17th International Conference on Synthesis, Modeling, Analysis and Simulation Methods and Applications to Circuit Design (SMACD), Proceedings in: 423 Seiten, 140 x 124 mm, Slimlinebox, CD-Rom, ISBN 978-3-8007-5588-2, E-Book: ISBN 978-3-8007-5589-9, ieeexplore.ieee.org/document/9547913, 19 - 22 July 2021, Erfurt, Germany, online
1Technische Universität Ilmenau, Germany. 2IMMS Institut für Mikroelektronik- und Mechatronik-Systeme gemeinnützige GmbH, 98693 Ilmenau, Germany.
Related content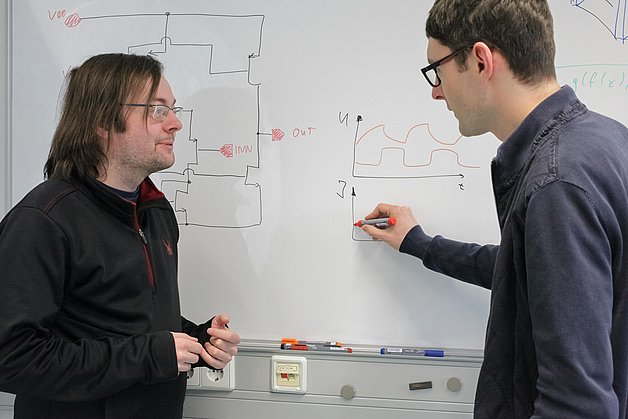 Project
The IMMS researched assistance systems for chip designers: Machine Learning improves design and test methods for integrated analogue/mixed-signal systems.
---
Back