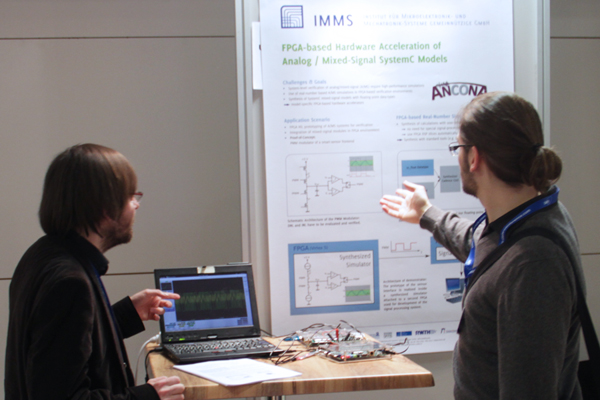 Am IMMS finden bis auf weiteres keine Veranstaltungen statt. Wir informieren Sie rechtzeitig über Terminverschiebungen.
SPIE 2021
22.02.2021 – 26.02.2021
Nanopositioning and -fabrication using the Nano Fabrication Machine with a positioning range up to Ø 100 mm. Jaqueline Stauffenberg1, Christoph Reuter1, Ingo Ortlepp1, Mathias Holz2, Denis Dontsov3,Christoph Schäffel4, Jens-Peter Zöllner1, Ivo W. Rangelow1, Steffen Strehle1, and Eberhard Manske1.
1Technische Universität Ilmenau, 2nano analytik GmbH, 3SIOS Meßtechnik GmbH, 4IMMS Institut für Mikroelektronik- und Mechatronik-Systeme gemeinnützige GmbH (IMMS GmbH).