Überwachung von Druckluftanlagen zum Einsparen von Ressourcen
Sebastian Uziel1.
Veranstaltungsreihe Ressourceneffizienz vor Ort – Digitalisierung & Ressourceneffizienz, 26. November 2019, Industrie- und Handelskammer Südthüringen, Suhl
1IMMS Institut für Mikroelektronik- und Mechatronik-Systeme gemeinnützige GmbH, 98693 Ilmenau, Germany.
Related content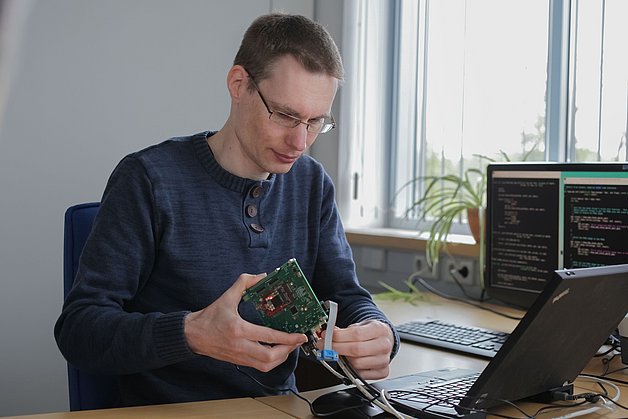 Project
To use compressed air for industrial processes in an energy-efficient way, IMMS has developed the electronics platform for an automatable sensor solution.
---
Back