Lösungsvorstellung zur Detektion von Druckluftleckage und Optimierung von Druckluftanlagen
Peter Otto1. Peter Holstein2. Sebastian Uziel3.
3. Industrieforum "Smarte Fertigung. Integration flexibler Fertigungstechnologien und intelligenter Prozessketten", 21.01.2021, Online
1Postberg + Co. GmbH, 34121 Kassel. 2SONOTEC GmbH, 06112 Halle, Germany. 3IMMS Institut für Mikroelektronik- und Mechatronik-Systeme gemeinnützige GmbH, 98693 Ilmenau, Germany.
Related content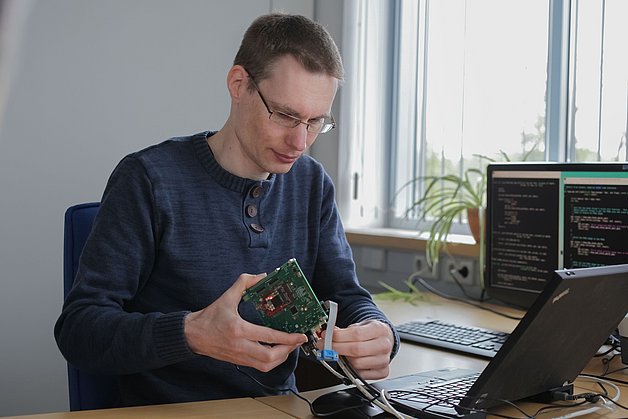 Project
To use compressed air for industrial processes in an energy-efficient way, IMMS has developed the electronics platform for an automatable sensor solution.
---
Back