Hannover Messe
Date, Type of contribution, Location:
–
15.04.2021,
Trade fairs
,
online
Event:
Mittelstand 4.0-Komeptenzzentrum Ilmenau, Thüringer Gemeinschaftsstand der LEG Thüringen
Description:
Donnerstag, 15.04.2021, 13:00-13:30 Uhr: Digitalisierung für Praktiker im Mittelstand
Das Mittelstand 4.0-Kompetenzzentrum Ilmenau liefert mit praxisnahen Demonstrations- und Umsetzungsprojekten Digitalisierung zum Anfassen. Es unterstützt regionale Unternehmen bei der Umsetzung von Lösungen für konkrete Probleme in den Betrieben. Im Live-Stream stellen wir unsere kostenfreien Angebote vor. Wir zeigen Ihnen, wie Sie auf der Plattform "Demonstratoren-Management" Digitalisierungsbeispiele aller Mittelstand 4.0-Kompetenzzentren deutschlandweit finden und informieren über Praxisprojekte und Demonstrationslösungen unserer Modellfabriken in Thüringen. Das IMMS präsentiert Lösungen als Modellfabrik Migration.
Related content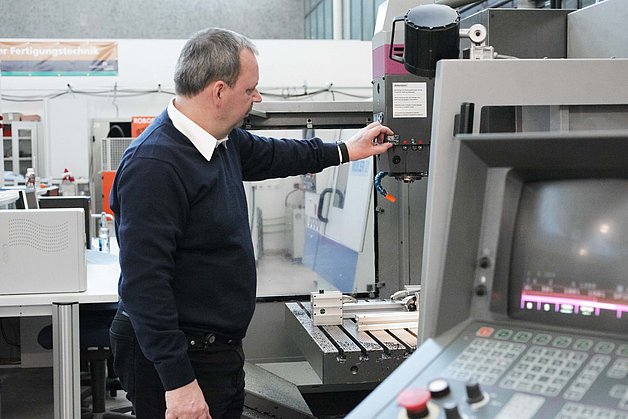 Project
Under the name "Smart Sensor Systems Model Factory" we are supporting enterprises in their gradual adoption of Industry 4.0 technology.
---
Contact
Back