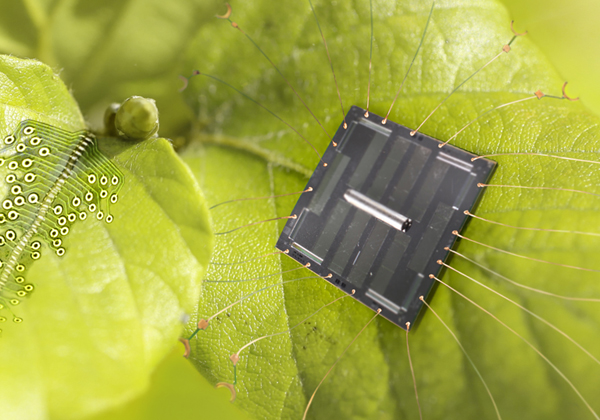 In fulfilment of the Institute motto ("We connect the digital to the analog world"), we conduct extensive engineering research on innovative energy- and resource-efficient integrated sensor systems, on mechatronic precision actuators and on embedded automation and data communications systems for a wide range of industrial and scientific applications. Our particular foci are fields of application and branches of industry which offer scope for the integration of electronics, mechatronics and software into smart solutions with high innovative and growth potential, especially
Automation,
Medical technology and life sciences,
Environmental technology,
Transportation and
Semi-conductor manufacture.
Our research contributes towards improving the energy efficiency, the resource requirements and the precision of industrial production processes and operations. Our scientific work helps develop such key areas as information and communications technology, microsystems and nanotechnology and helps all these to be applied in the future-oriented projects of Industry 4.0, Smart Mobility, Digital Society and Personalised Medicine. To research on multidisciplinary issues we cooperate with strategic partners, such as Ilmenau Universtity of Technology, and with local, national and international research organisations and technology providers.