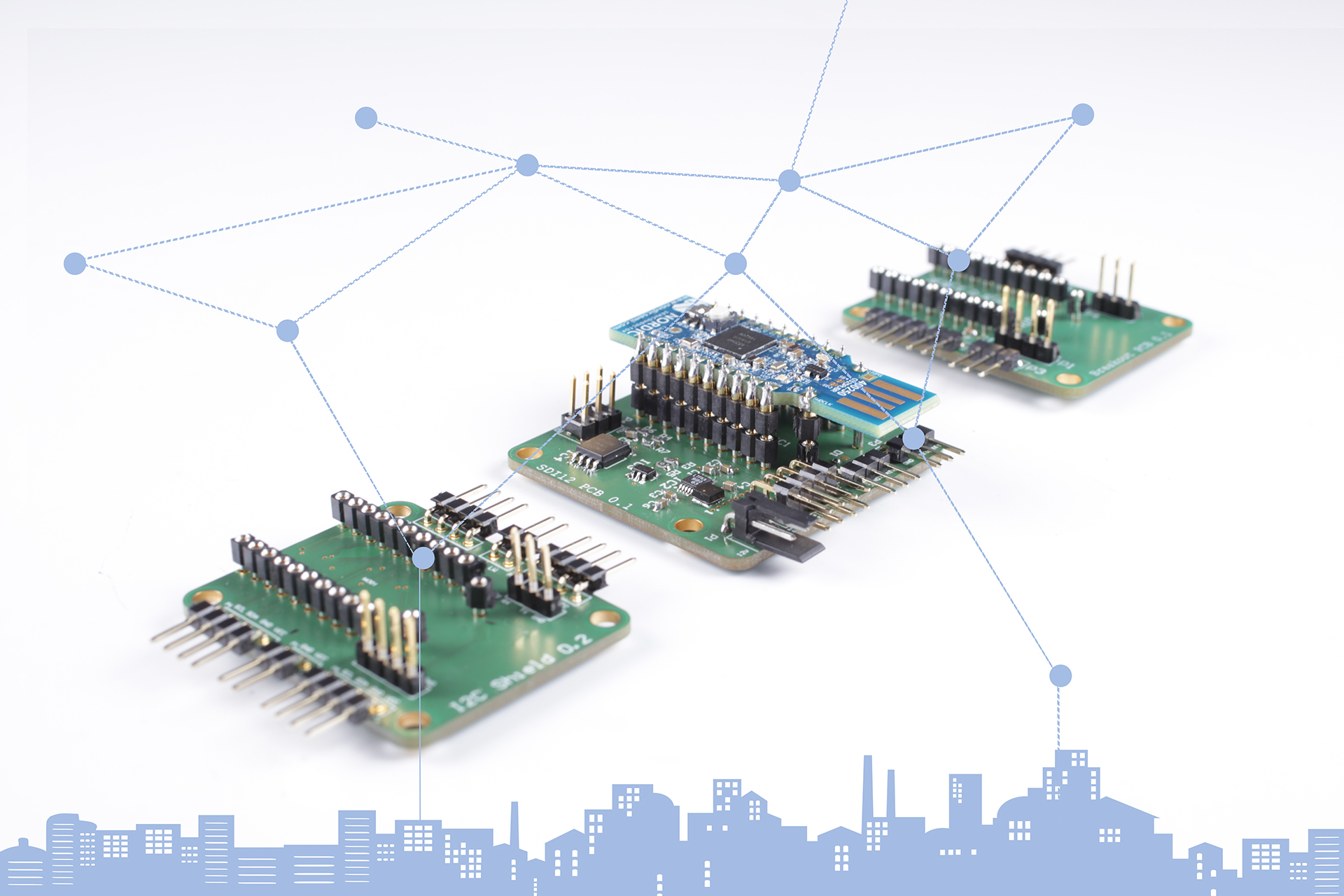 thurAI
Intelligent sensor and measurement systems to provide smart data for smart city services
In the thurAI project, Ilmenau TU, Jena FSU and IMMS are working on current solutions in the three areas of Smart City, healthcare and medical technology as well as production and quality assurance. IMMS and Ilmenau TU will implement a "LivingLab" in Ilmenau for the SmartCity topic together with the city. The core of this is data that is needed for a wide variety of AI-based services in the SmartCity context.
On the one hand, IMMS will select and test sensor technology for recording various parameters. To this end, it will further supplement and expand existing measurement platforms. Topics here are energy self-sufficiency, size optimisation as well as the creation of intelligent IoT systems with e.g. analysis functions integrated at the gateway and concepts for cooperative measurement tasks in which several sensor information can be combined.
The second focus of work is on the provision of so-called "smart data" through suitable pre-processing mechanisms at the sensor node itself or in the downstream network. The goal is to ensure that clean data is stored in the data platform, thus facilitating the application of AI algorithms.