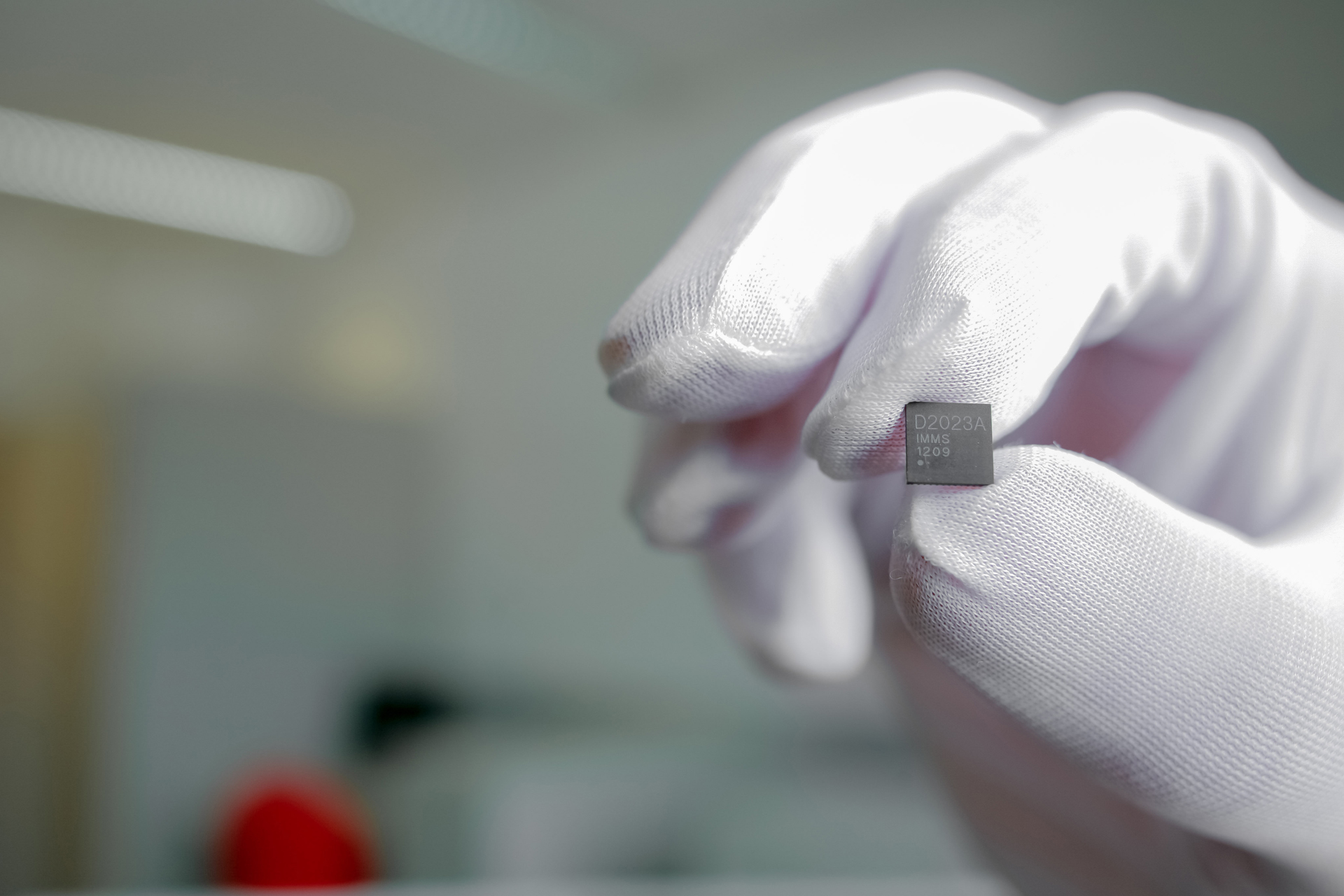 THERMULAB
Thermodynamic Multi-Sensors for the Monitoring of High-Temperature-Processes, especially in flue ducts – Smart Sensor Interface Applicable for High Temperatures
To achieve high thermodynamic efficiency in gas power stations or combustion engines, the working temperatures are raised almost to the thermal limit of the materials contained in the equipment, reaching up to 1200°C, so that highly accurate measurement of the temperature at various points is required to avoid breaching of that limit. IMMS has thus developed an ASIC for a compact intelligent high-temperature sensor system. This microchip, operating at 150°C, supports temperature measurements with a thermocouple to an accuracy tolerance of 1°C in the range from -40°C to 1200°C.
Networking is simplified by the use of a digital data bus which, also, because there are fewer cables means lighter weight and lower cost. The data from the sensors can be processed on a distributed basis, significantly improving energy efficiency. Sensor merging and data compression achieve much lower data rates, again resulting in lower energy consumption.
The complex demands on the microchip – wide temperature range, large digital blocks and highly accurate analogue components – involved great effort for the test setup.
IMMS verified and characterised the microchip at the stage when it was on the semiconductor wafer. For the testing card the research group created the circuit diagram, simulated the circuit, designed the layout and constructed the PCB in four layers. Among the items contained on the PCB are connections to the testing system and 30 relays to put the specified tests into practice.
Funding

The work of the Thermulab project received funding from the "Land" of Thüringen and the European Union (European Regional Development Fund (ERDF, German EFRE) under the reference 2009 FE 9086.