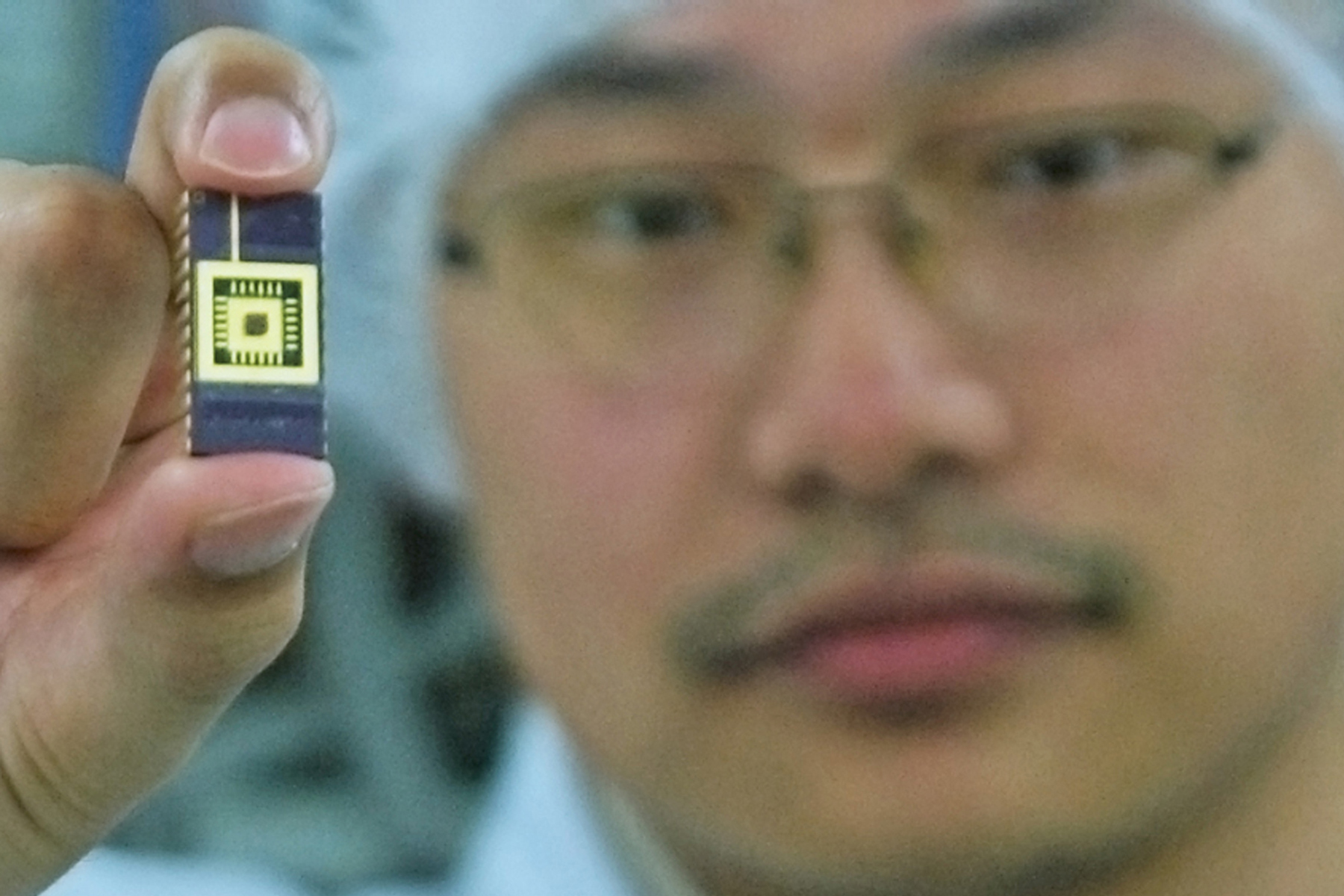 TAB DVD photo diode
Modelling and optimisation of photodiodes and DVD front end amplifier circuits
In the project methods have been developed for integrating photodiodes efficiently into existing low-cost CMOS and BiCMOS processes for the production of microelectronic circuits. The aim was to optimise the light sensitivity and switching speed of silicon photodiodes over a wide spectral range from red light to blue light and to demonstrate the industrial practicability of the research results.
An integrated photodiode (PDIC) for high-speed Blu-ray Disc drives was designed by IMMS and manufactured by X-FAB. Furthermore, an ambient light sensor (ALS) has been developed. It evaluates the brightness of the ambient light according to the characteristic of the human eye and can be used in applications such as smart building lighting systems or mobile displays for controlling – and reducing – energy consumption.
While the primary requirement for Blu-ray Disc PDICs and optical data receivers is high switching speed, the focus during the development of an ambient light sensor is on matching its spectral responsivity to that of the human eye as well as on energy efficiency.
Functional solutions based on monolithically integrated photodiodes and CMOS/BiCMOS readout circuits were demonstrated successfully for all considered applications.
Funding

This project has been funded by the German 'Land' of Thüringen within the framework of the directive on the promotion of innovative technology-driven joint projects, networks and clusters under the reference 2006 FE 0395.