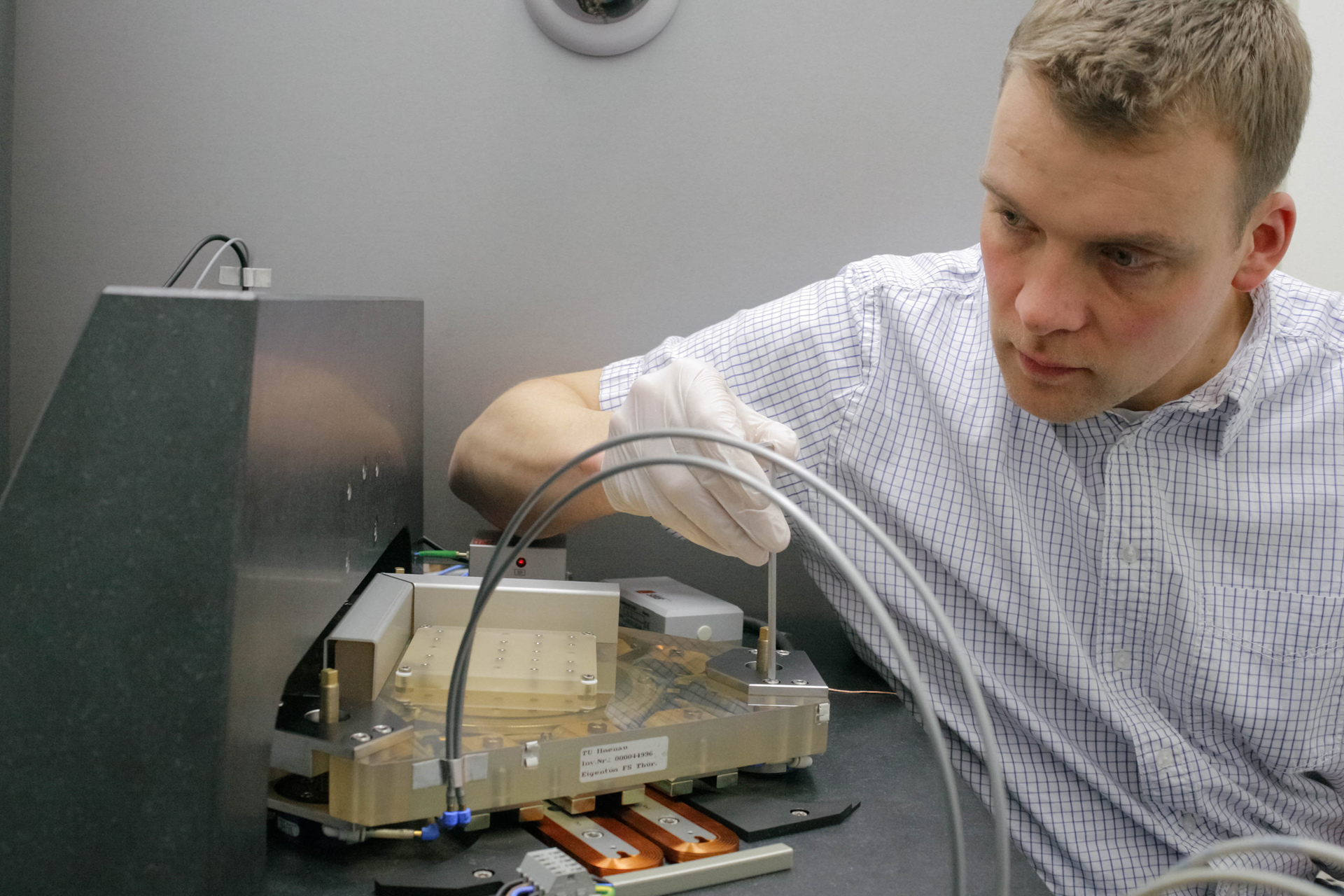 SFB622
Collaborative Research Centre No. 622 "Nanopositioning and Nanomeasuring Machines"
Nanopositioning and nanomeasuring machines (NPMM) blaze the trail and provide the necessary preconditions for the development of nanotechnologies. Without these systems there is no access to the world of nanometres, since NPM machines are indispensable for measuring, positioning, probing, manufacturing and manipulation of objects with nanometer precision. Such a technique is essential for micro- and nanoelectronics, micromechanics and precision engineering, materials research and metrology, optics and molecular biology.
IMMS' specific and ever-deepening contribution to the research is precision-drive know-how and, above all, expertise in the field of integrated multi-coordinate drives. In the subproject "Nanopositioning Systems for Large Travel Ranges" the Institute worked on novel high-precision drives and high-performance controls for nanopositioning systems acting over long distances of travel.
Together with its partners, the Institute has investigated the metrological limits for NPM machines in terms of travel ranges to 450 mm x 450 mm x 80 mm, measurement resolutions to 0.01 nm and reproducibility to <0.3 nm. Furthermore, optimally adapted metrologic solutions for variable application scenarios of NPM machines with different senor and probe systems were developed.
Funding

The project was funded by Deutsche Forschungsgemeinschaft (DFG, German Research Foundation), grant number SFB622.