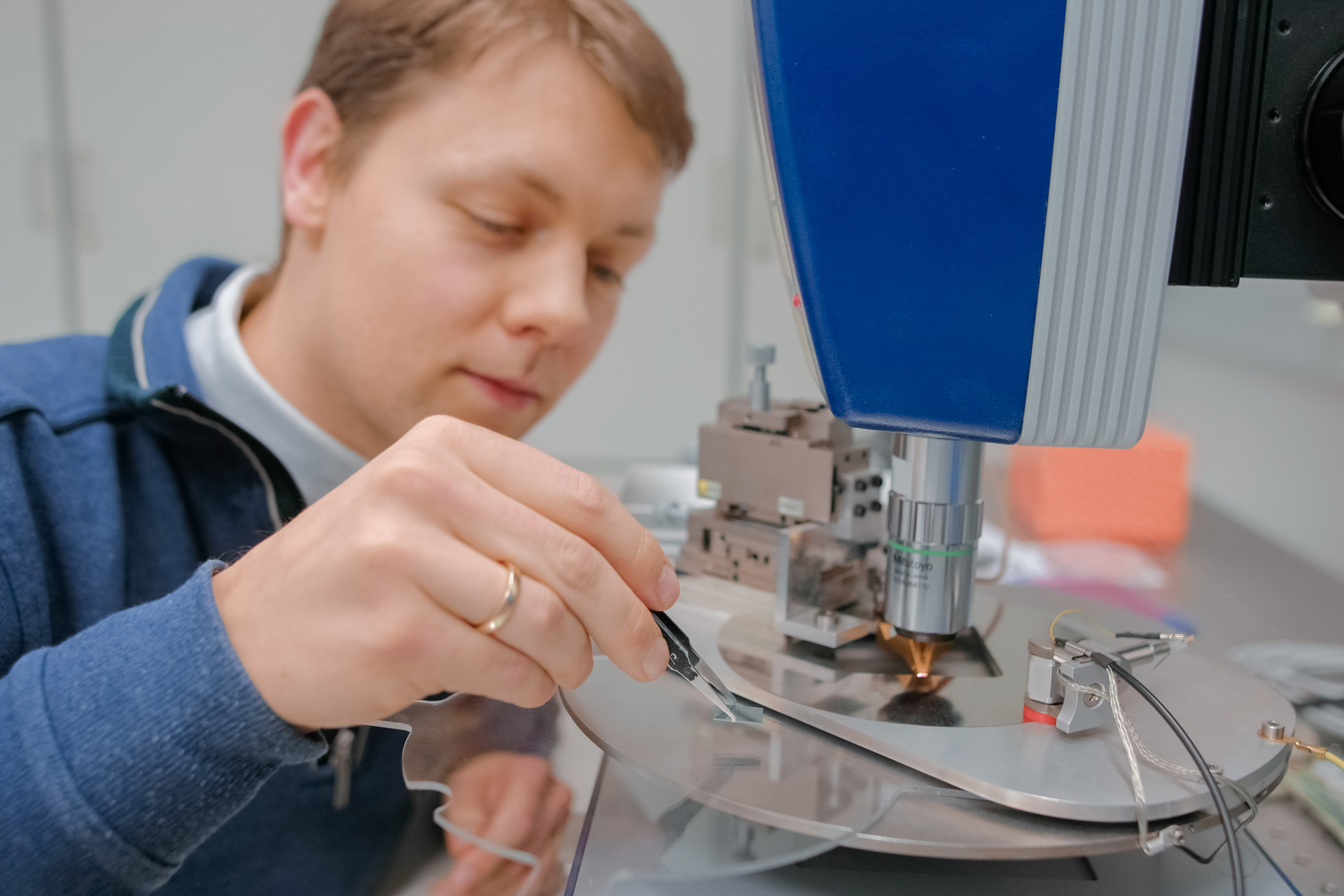 PRIMOS
Piezoelectric MEMS Resonators for integrated RF Reference Oscillator Applications
The use of vibrating quartzes that control the clock signal of computers, could soon be a story from the past. Vibrating quartzes cannot be produced together with microprocessors, but must be integrated later on. Therefore, MEMS are about to be used as clock generators in future. To implement this, IMMS was involved in the development of silicon-based piezo-electrically coupled MEMS resonators for the frequency range above 200 MHz. The MEMS resonators which are so far commercially available are capacitively excited and are not suitable to high frequencies.
In cooperation with the Ilmenau University of Technology, IMMS created design guidelines and an optimal design process using finite elements simulations of the structures. In addition, the institute has automated the well-known Assurance Criterion Method for the recognition of longitudinal modes, thus allowing a much higher work efficiency. Based on this method, the scientists have researched the influence of different boundary conditions on the resonator.
To validate the results of such calculations, measurements were carried out at the test structures using a laser doppler vibrometer. The analysis allowed a successive improvement of the simulation model and the development of an optimal resonator design. Apart from this, with the results of the finite elements simulations, parameters can be identified and optimised to accomplish certain characteristics of components.