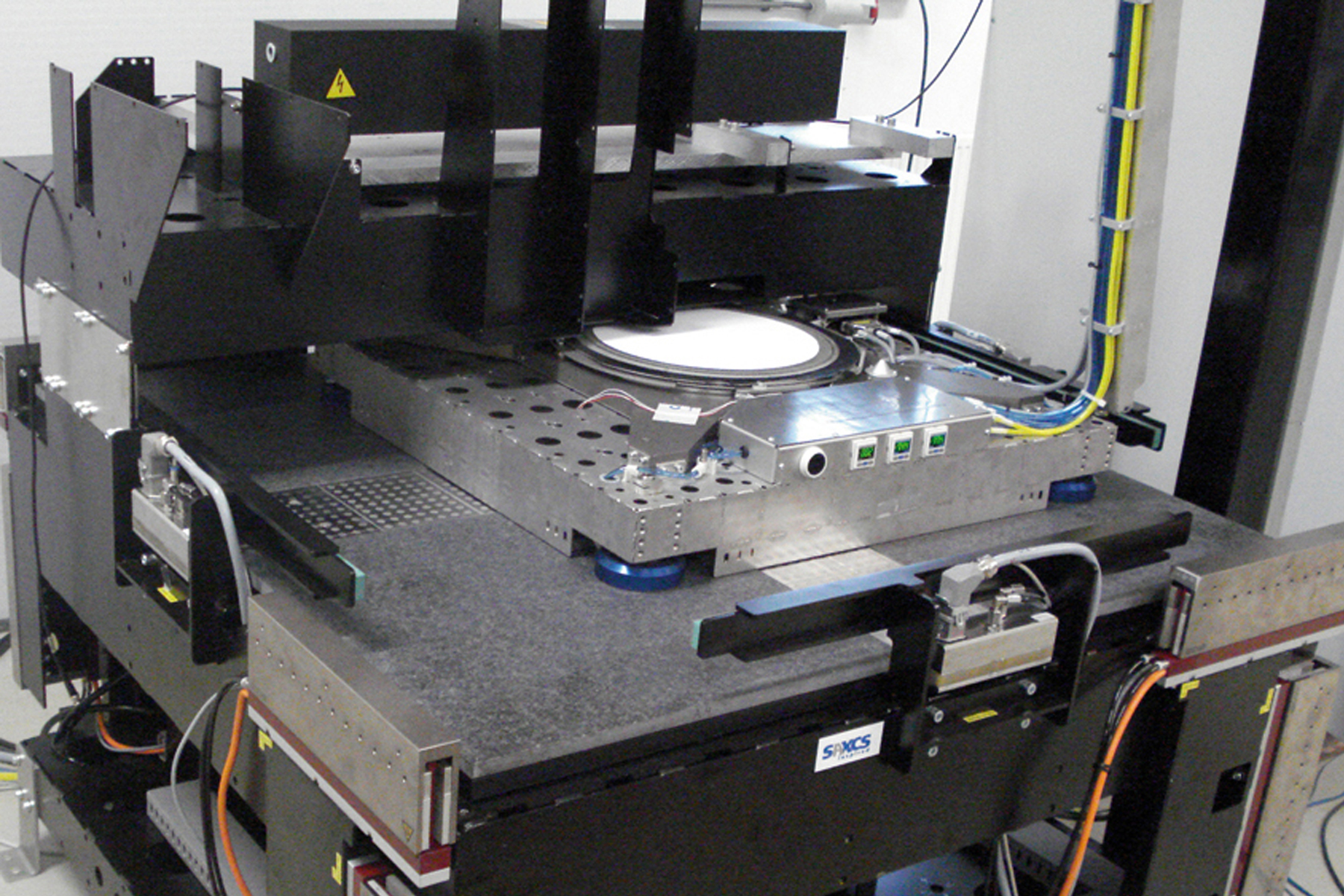 PMS380
300mm integrated stage platform
In the project a laser dicing system was developed, with which microelectronic chips are separated from thin 12" semiconductor wafers. Compared to conventional mechanical sawing processes the novel system allows a productivity improvement of up to 500 per cent. Savings from wafer surfaces through much narrower cutting paths bring additional benefits.
The potentially high speed of laser separation processes can only be effectively used if the wafer is guided under the beam with highest precision and dynamics.
IMMS was in particular responsible for the planar drive system of the wafer stage and its control. The precision drive system consists of a two-dimensional planar magnetic direct drive. The motor glides on air bearings over a highly flat steel/granite sandwich, whereby friction independence and high durability is achieved. A special cooling system of the drive coils ensures precise temperature control of the assembly groups and maintenance of flatness. Also through an additional integrated magnetically acting twist lock, a completely contact less and frictionless guidance of the wafer stage is as such ensured.
Distortion and vibration caused by high accelerations in dicing processes lead to imprecisions against which the integrated active mount system works. According to the wafer stage movements linear actuators generate timely synchronised opposing forces in the machine frame, in order to minimise the inherent vibration. Besides, these actuators eliminate vibrations from external interference sources on the system.
Our partner ALSI has been producing the system in series since 2010.
Funding

The work was funded by the government of the Netherlands as PointOne project under the reference PNE06007.