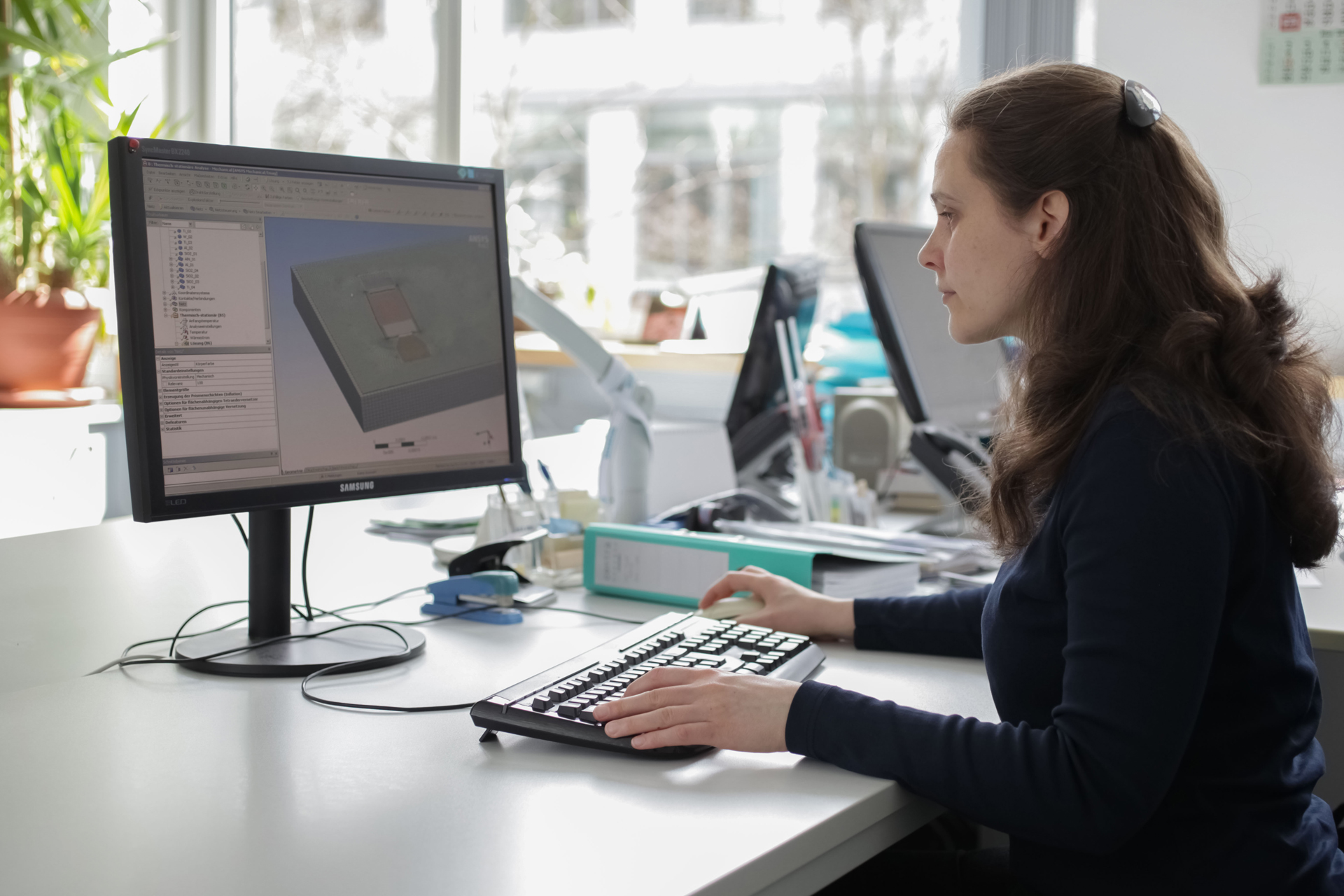 MUSIK
Multiphysical Synthesis and Integration of Complex RF Circuits
The MUSIK research group is working on the amplifying, controlling, oscillating and switching properties of MEMS (micro-electro-mechanical systems) in order to design MEMS in conjunction with the electronics for radio frequency circuits and systems. One aim is to achieve a universally applicable design method which will abolish the technological discrepancy between conventional MEMS design methods and computer-aided, model-based circuit design methods which are currently used for ASICs. Another aim is to create an entire system from the innovative SiCer material.
In the first phase of this project, IMMS investigated and modelled the properties of MEMS in order to formulate the basic building blocks of a universal MEMS design methodology. Library elements were developed which formed the basis of the component and system simulations carried out in the project. FEM was used to examine the components, then they were described analytically and incorporated as a behavioural model in a start-to-finish design flow. One of the foci of the IMMS research was the basic blocks for an RF MEMS switch, an RF MEMS resonator and bulk acoustic wave (BAW) resonators for BAW filters made on the SiCer platform used in the project.
The results from phase 1 for individual MEMS components are being used in the second phase, that of entire system examination. IMMS will transfer the models from phase 1 for typical components, adapting them to the new SiCer bonded substrate and will in particular extend their usability to include thermal effects and certain non-linear properties. The aim is to achieve compact behavioural models complete with parameters for extended system simulation and optimisation. In addition, it is intended to verify the mechanical models by various methods including that of laser doppler vibrometry.
Funding

IMMS is a supported member of the FOR 1522 MUSIK research group and is funded by the DFG (German Research Council) within the sub-project 5 under the reference SCHA771/2-1 and SCHA771/2-2.
2012 – 2015 (Phase 1), 2016 – 2018 (Phase 2)