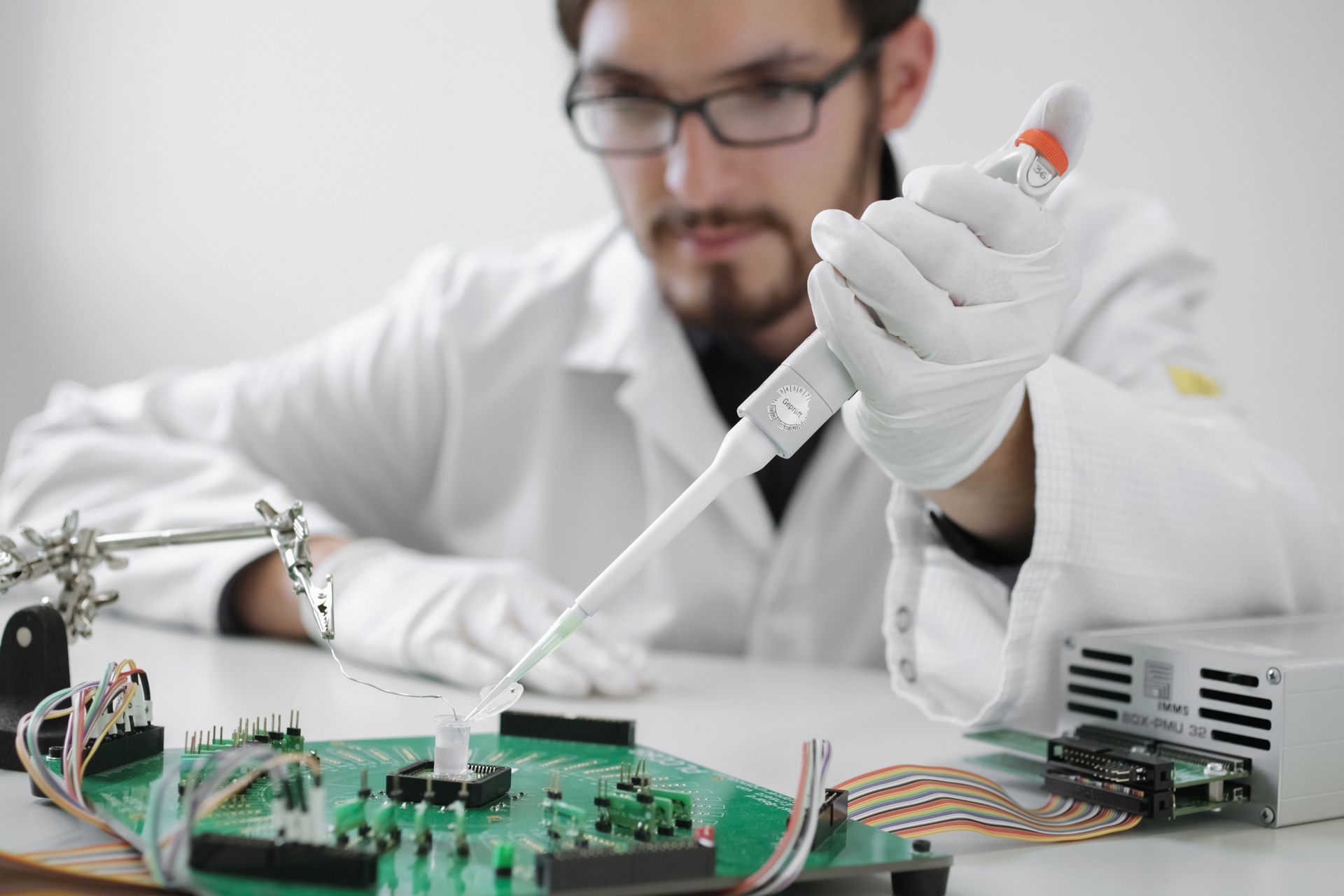 MIMOSE
Diagnostics of methylated cancer biomarkers using monolithically integrated microelectronic in-vitro sensor platforms
IMMS is developing a prototype system for the field of early cancer recognition so that laboratory staff can come rapidly and reliably to the right diagnosis at the point of care.
In cooperation with oncgnostics, IMMS is focussing on the example of early diagnosis of cervical cancer. New principles of detection are being put into practice with electronic sensors that enable an innovative, accurate and high-resolution recognition of DNA methylation markers. The automated diagnostic platform uses a dual microelectronic recognition scheme to detect the validated methylation markers and to guarantee the high reliability and quality of the data on cancer.
Funding

Funded by the German Ministry for Economic Affairs and Energy by resolution of the German Federal Parliament (reference KF2534515CS4).