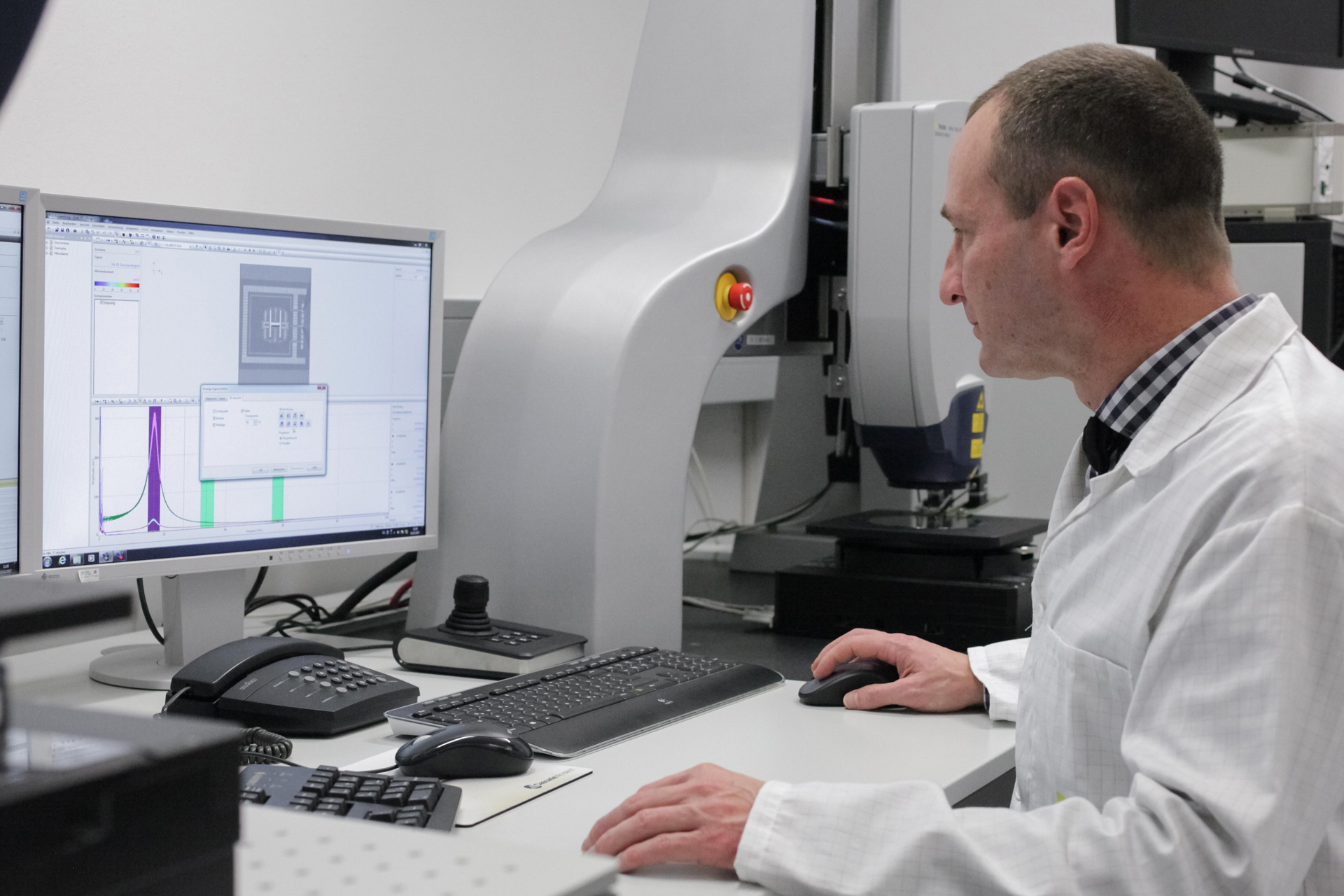 MEMS-Vibro3D
Einrichtung eines MEMS- 3D-Vibrometer-Messplatzes
Thanks to the EFRE funding which has been agreed, IMMS has been able to add to its research infrastructure the means of testing MEMS with a vibrometer. The new 3D system enables both out-of-plane and in-plane vibrations to be measured, which means that new classes of sensors such as multi-axial inertia sensors can now be characterised in-house.
Another addition is the new broadband amplifier, in the band between 9 and 250 MHz with power of 200W. Among other things, this enables the latest types of pressure sensor with their smaller, thicker membranes and greater stiffness than earlier versions of pressure sensor to be triggered electrostatically.
Funding

The MEMS-Vibro3D project has been jointly funded by the federal "Land" of Thüringen with the reference 2015 FGI 0010 and by the EU in the EFRE (regional development) context as a means of improving the instrumental infrastructure to research.