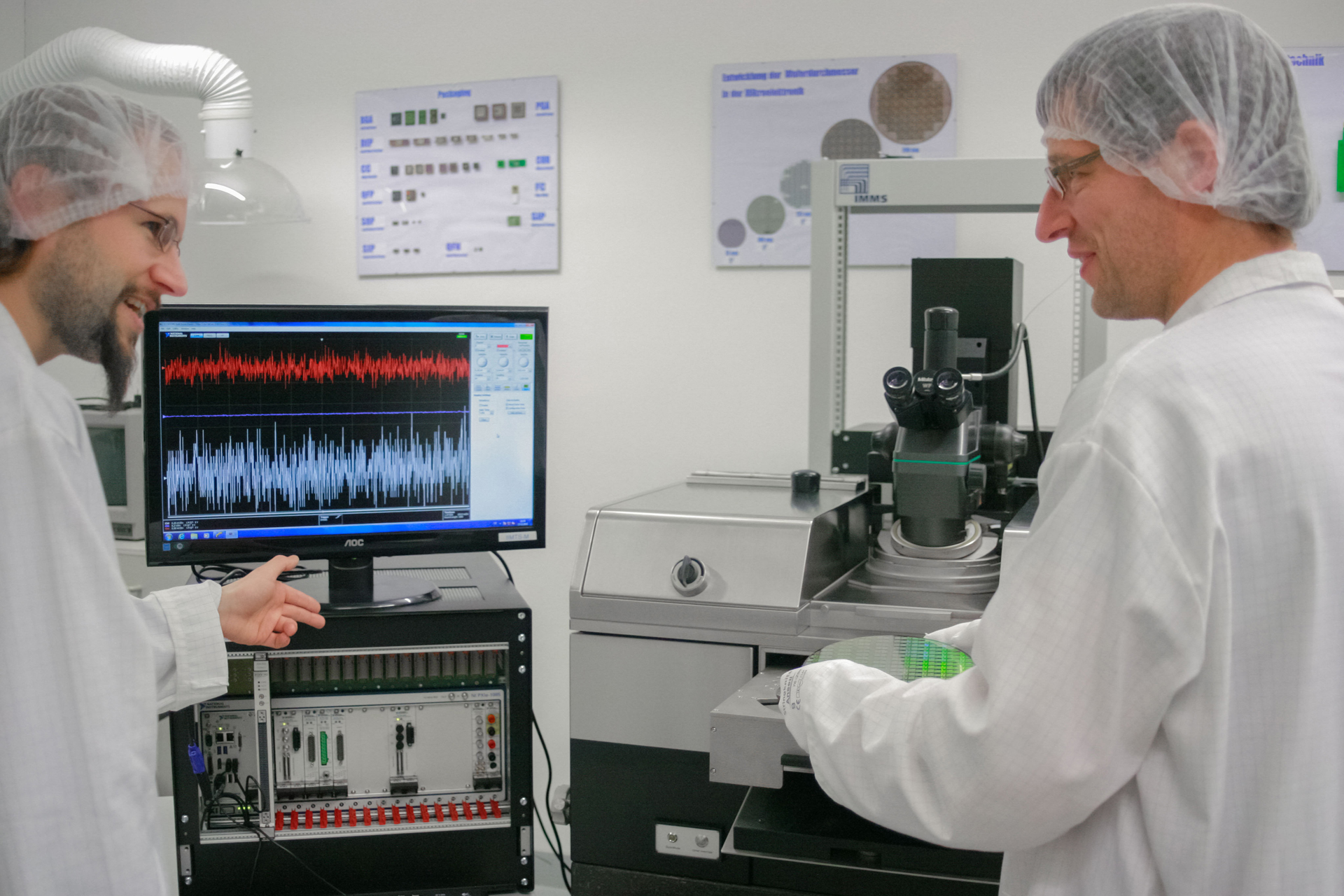 MEMS-T-Lab
Setup of a test lab for MEMS-based micro systems in modern technologies
"MEMS-T-Lab" has created the conditions for parametric modelling of MEMS and their mechanical characterisation from measurements of deformation and frequency.
With the new installations, the Institute extends its infrastructure of modelling tools, measurement technology and laboratory equipment so that measurements can now be made to a degree of complexity not reached hitherto. The measurements are now achievable at a new level of automation and for complete wafers, which was not previously the case. The individual systems united in the new MEMS test laboratory are
a measuring system to inspect the topography of MEMS components at wafer level with an interface to a semi-automatic wafer probe station;
a software system for the modelling of mechanical properties of MEMS systems as a basis for recognition of the shape and materials parameters that are of relevance to functioning;
a semi-automatic wafer probe station to enable the formation of rapid and accurate contact to the ICs on wafer level so that the properties can be determined in an environment shielded from light and EMI at temperatures between -50 °C and 200 °C.
a modular test platform for electrically stimulating ICs, modules and systems and measuring their parameters; also for the exploration of flexible, high-performance test-system architectures that have efficient hardware components.
The wafer probe station and the test platform function together as a unit in three situations: during experiments on optimised technology and design, in evaluation of the quality and reliability of micro-systems and in research into fast, new testing methods.
Funding

The MEMS-T-Lab infrastructure project received funding from the "Land" of Thüringen (project code 12031-715) and from the EU in the EFRE (regional development) context.