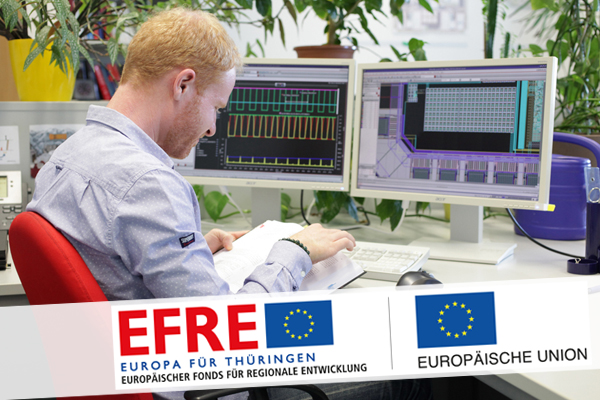 MEDIKIT
Mobile diagnostic systems for widespread diseases
The earlier and the more reliably cancer and heart failure are diagnosed, the greater are the chances that treatment will be successful. Between them, cancer and heart failure caused one in four of all deaths in the EU in the years 2011 to 2016. Against this background there is an urgent need for new, efficient methods of early diagnosis.
IMMS has been working in the MEDIKIT joint project which aims to advance such early diagnosis with quantitative analysis for each individual pa¬tient. The IMMS focus is on portable modular systems. The goal is to produce a device which can rapidly detect the relevant biomarkers and will work in the general practitioner's surgery without any additional reagents, devices or materials.
IMMS' project partners Senova GmbH and oncgnostics GmbH are providing the molecular and immunological methods for the detection of various biomarkers by special assay designs.
The measurement takes place using an integrated opto-electronic sensor system developed by IMMS which captures the time-resolved fluorescence. The samples requiring analysis are placed directly onto the microelectronic chip, to which the biomarker or markers are bonded selectively. The fluorophores which are part of the markers are subjected to light excitation, emitting photons for the chip to detect. The time-resolved fluorescence measurement technique is applied to the emission that follows cessation of the excitation. Because the method enables details of even the weakest of light sources to be quantified, the sensor works with extremely high sensitivity.
This sensor system is being integrated into a cartridge device by another of IMMS' partners, ALS Automated Lab Solutions GmbH in Jena.
Funding

The project on which these results are based is supported by the German "Land" of Thüringen and co-financed by European Union funds within the framework of the European Regional Development Fund (ERDF) under the reference 2017 FE 9044.