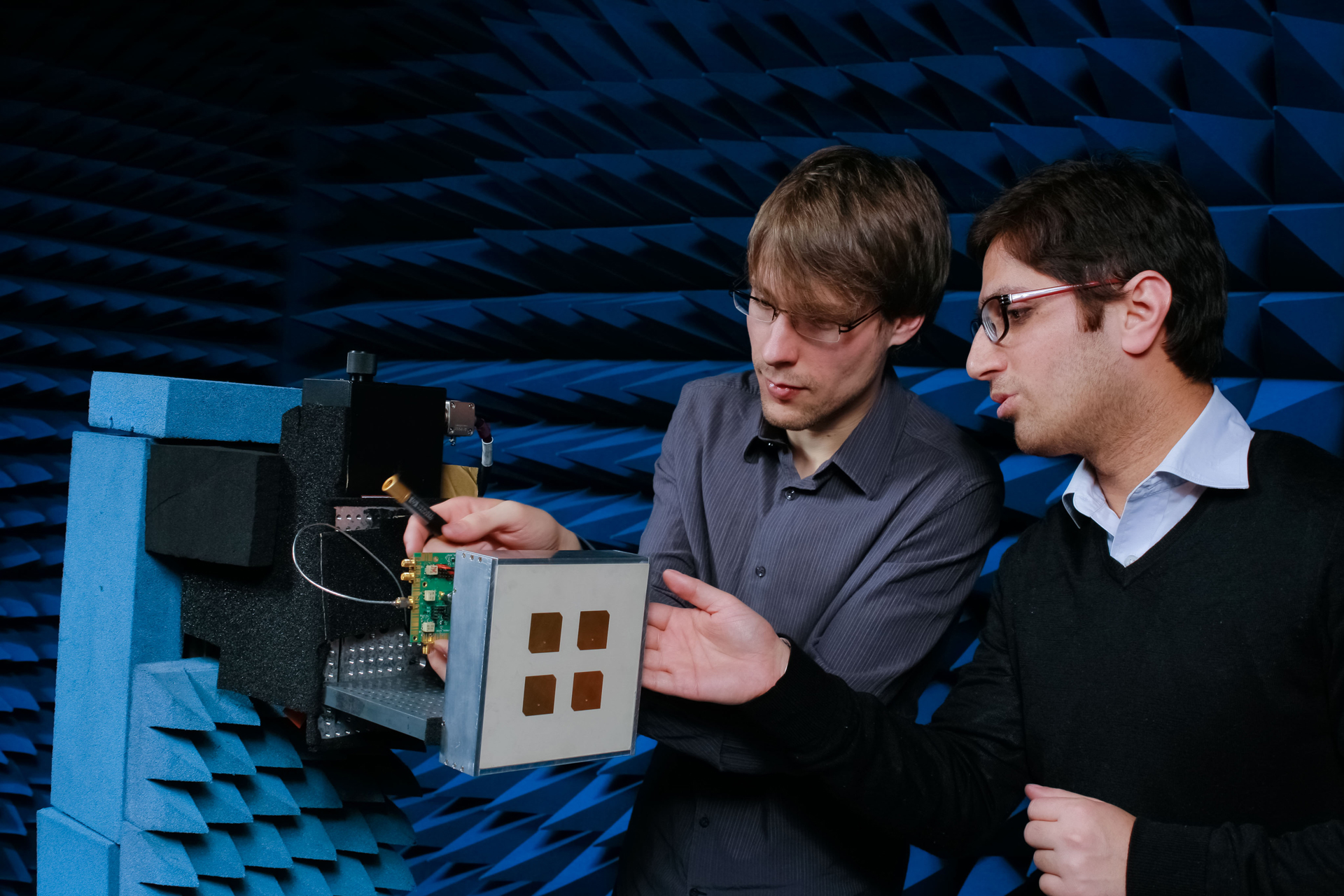 KOMPASSION
Compact adaptive terminal antenna for interference-free satellite navigation
Autonomous movement of unmanned flying vehicles in an urban environment requires absolutely precise navigation.
This challenge cannot be met by commercially available single-antenna satnav receivers, which are subject to errors in or even loss of location signals.
Therefore, IMMS and the project partners conducted research on new designs, technology and algorithms to make adaptive group antennas more compact. Antennas of this type fulfil the high requirement for interference robustness, which is necessary in safety-critical situations where unmanned aerial vehicles are used. They have, however, been too large and heavy to date for use in small robots or mobile devices. The developed receiving unit is only one quarter the size of a conventional group antenna but has the same number of individual elements and demonstrates the applicability of the signal treatment developed.
The IMMS developed the receiver frontend circuits to link the group antenna and the digital processing electronics. The Institute was contributing its competencies in signal processing and system integration, in particular in microelectronic integration of analogue and radio frequency circuits. IMMS had to meet the challenge of finding a particularly low-noise implementation of signal processing which is still highly resistant to the interference level and of integrating onto a single shared silicon chip several reception channels which work together coherently.
Funding

This work has been carried out in the research project KOMPASSION that has been supported by the German Aerospace Center (DLR) on behalf of the German Federal Ministry of Economics and Technology under grant 50 NA 1007 and 50 NA 1009.