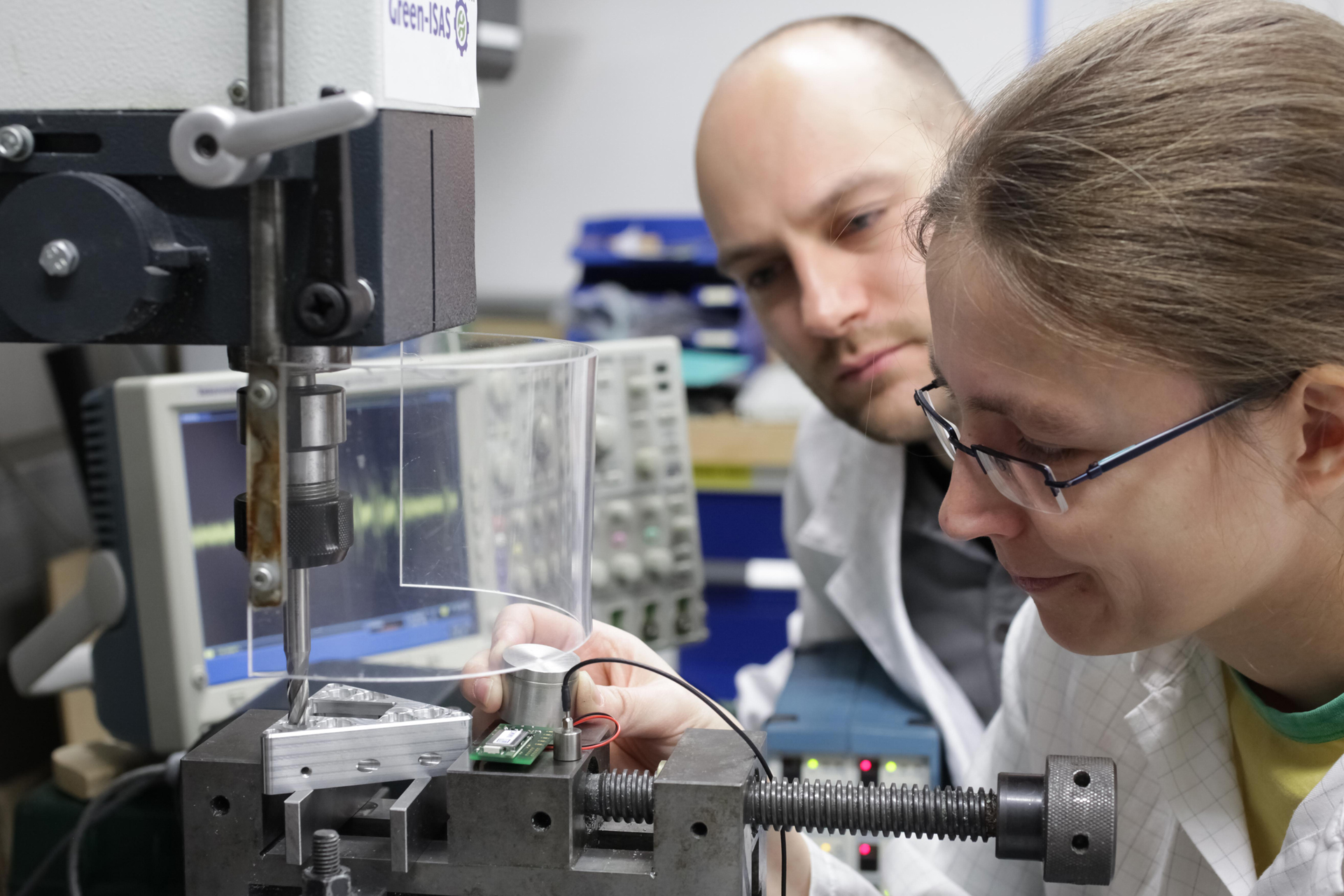 Green-ISAS
Basic technologies for autonomous sensor-actuator systems for Industry 4.0
One key to unlock many Industry 4.0 applications is to be found in smart, autonomous sensor-actuator systems. In the Green-ISAS project, a range of broadly applicable solutions have been developed.
The basic modules have been yoked together to achieve highly efficient design, construction, testing and operation of new systems. To facilitate future development of useful application-specific technological solutions, Green-ISAS worked on design and test methods and the implementation of modular hardware and software components.
In new combinations, such systems with the characteristics of independent intelligence, networking capacity and energy autonomy have been set up and validated in two demonstrators.
Results obtained in Green-ISAS
Energy-efficient processing of time-coded sensor signals
Characterisation schemes for ULP (ultra-low-power) circuits
Ultra-low-power circuits for passive long-range UHF-RFID frontends
Design methodology for application-specific electromagnetic micro-energy harvesters
Adaptive energy management components for self-powered sensor-actuator systems
Concepts for communications conforming to Industry 4.0 in systems with very limited resources