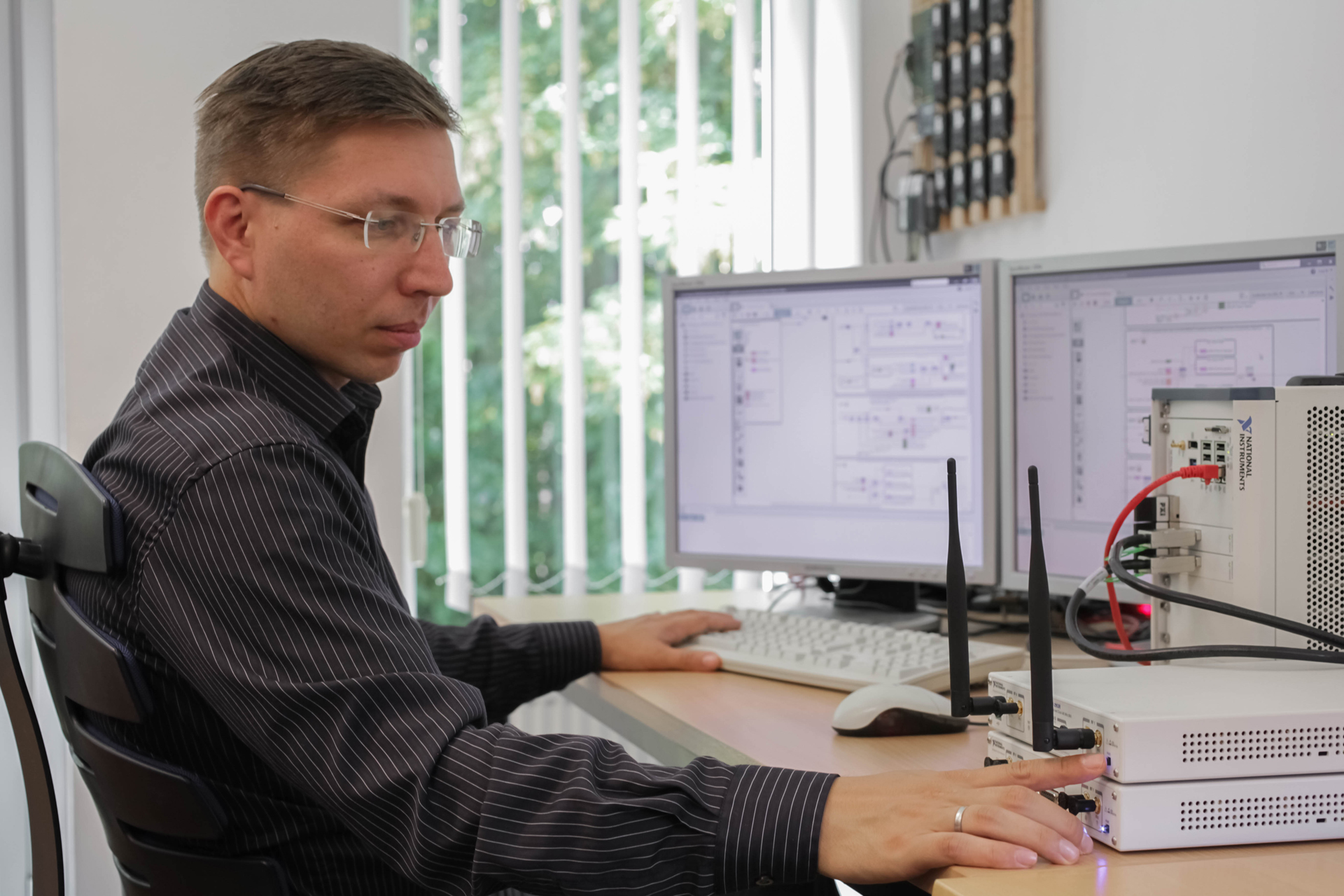 fast wireless
Basic technology for minimal latency with high reliability within mobile cellular networks of the fifth generation
At the basis of a wide range of innovative applications is real-time capability for mobile data transmission. Examples of these applications are car-to-car communication, inter-machine communication and the "tactile Internet". All require the interaction of a huge number of sensors, which must have very short signalling times with delay or latency of only milliseconds, and data and signal connections that are absolutely reliable so that there are no outages. No wireless technologies to date are up to these requirements. One response has been to develop standards like LTE, mainly for the high capacity expected.
In this context, the fast wireless project is exploring, developing and evaluating basic technology for fifth generation (5G) mobile communication with minimal latency so that mobile devices can network in real time with control units. A major focus is on developing transmission systems and scenarios that do not conflict with the principles of low latency and high reliability.
IMMS is defining the requirements for real-time operating systems to work this future type of transmission, is supporting the other partners in the project on the specifications of suitable interfaces between the communication layers and is developing components which will permit latency-critical elements to be partitioned into the hardware and software parts. It is intended to include the outcomes of all this research on a demonstrator platform which IMMS will develop. For the platform, the Institute is specifying application scenarios and implementing the algorithm worked out by project partners.
Funding

The fast wireless cluster project is funded by the German Federal Ministry of Education and Research in its "Twenty20 – Partnership for Innovation" programme under the reference 03ZZ0505J.