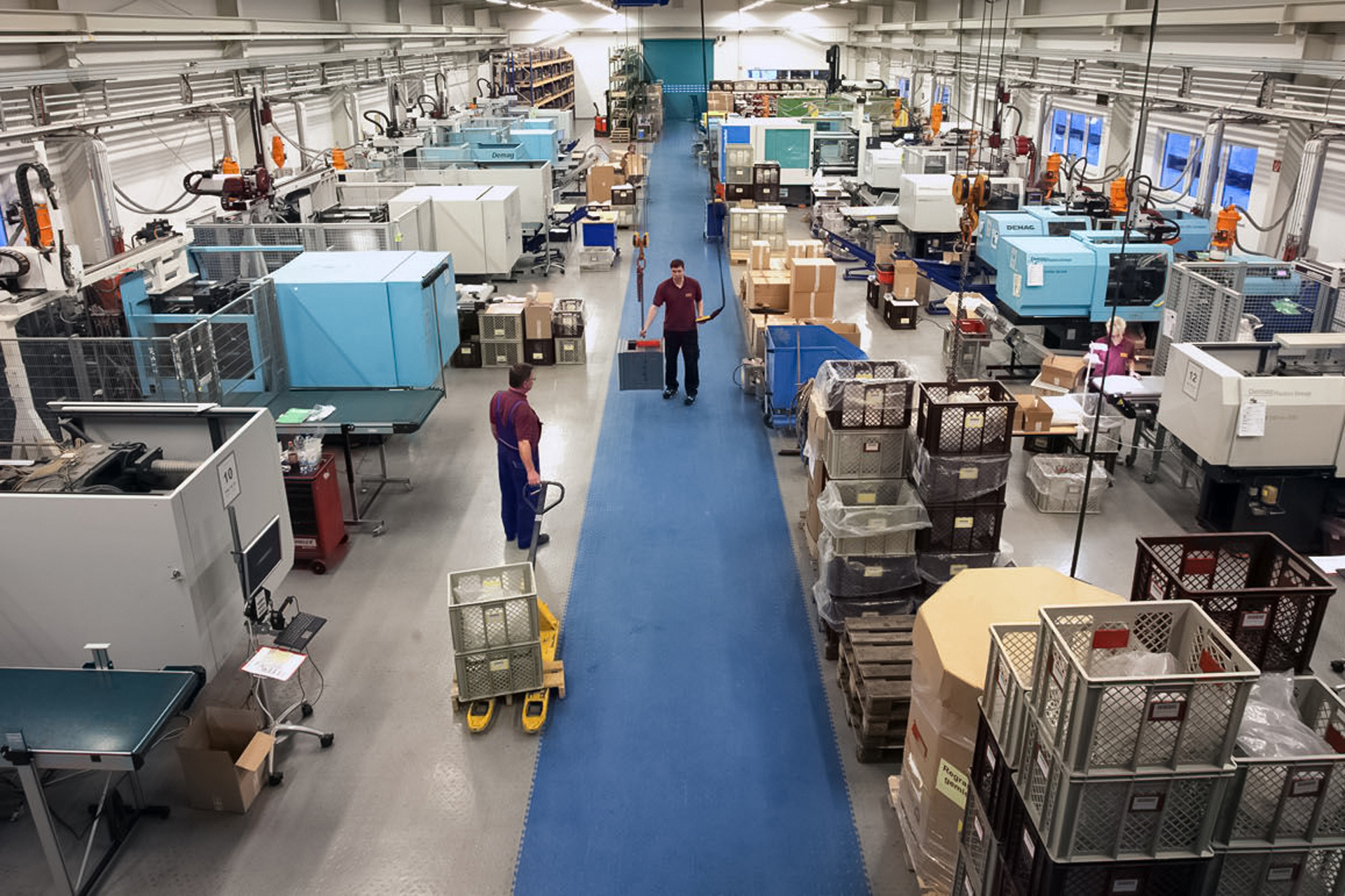 fabinit
Produktionsanlauf nach Sonn-& Feiertagen
Werden nach Sonn- und Feiertagen in Industriebetrieben die Maschinenparks wieder hochgefahren, geschieht das vielerorts noch manuell durch die verantwortlichen Mitarbeiter. Diese müssen oft mit großem Zeitaufwand ein Schema von Hand erstellen, ausführen und überwachen und dafür innerhalb eines bestimmten Zeitraums vor Produktionsbeginn anwesend sein. Mit diesem Vorgehen kann der Energieverbrauch beim Anlaufen des Maschinenparks nur bedingt optimiert werden.
Daher untersucht das IMMS, wie Szenarien eines automatisierten und energetisch optimierten Anlaufs von Maschinenparks nach Stillstandzeiten umgesetzt werden können. Ein Industrie-PC wird dabei den Energieverbrauch überwachen sowie einzelne Maschinen ansteuern wie auch Geräte, die die Maschinen anschalten. Zudem stellt der PC unterschiedliche Schnittstellen zur Interaktion und Kommunikation bereit. Eine webbasierte Nutzeroberfläche ermöglicht es z.B., einen Anlaufplan zu erstellen und die aktuellen Anlaufparameter zu visualisieren.
Auf dieser Grundlage wird beim Partner 3D Schilling ein beispielhafter automatisierter Anlaufplan umgesetzt.
Die Lösungen sollen nicht nur einfache und energie- sowie kosteneffiziente Inbetriebnahmen ermöglichen. Sie sind auch die Basis für Langzeitanalysen und die vorausschauende Wartung von Anlagen. Darüber hinaus sollen die Ansätze die spätere Integration externer Systeme zur Strompreisprognose und Energieoptimierung für eine effiziente Produktionsplanung ermöglichen.
Die Arbeiten zu fabinit sind ein Teilvorhaben des Projekts "Mittelstand 4.0 - Kompetenzzentrum Ilmenau".
Funding

The "Mittelstand 4.0 – Kompetenzzentrum Ilmenau" (centre of excellence in Ilmenau serving SMEs) is part of the funding initiative "SME 4.0 – Digital Production and Work Processes" which is funded by the German Federal Ministry of Economic Affairs and Energy (BMWi) within the funding programme "Digitising SMEs – Strategies towards digital Transformation of Business Processes". IMMS is funded under the reference 01MF16005C.