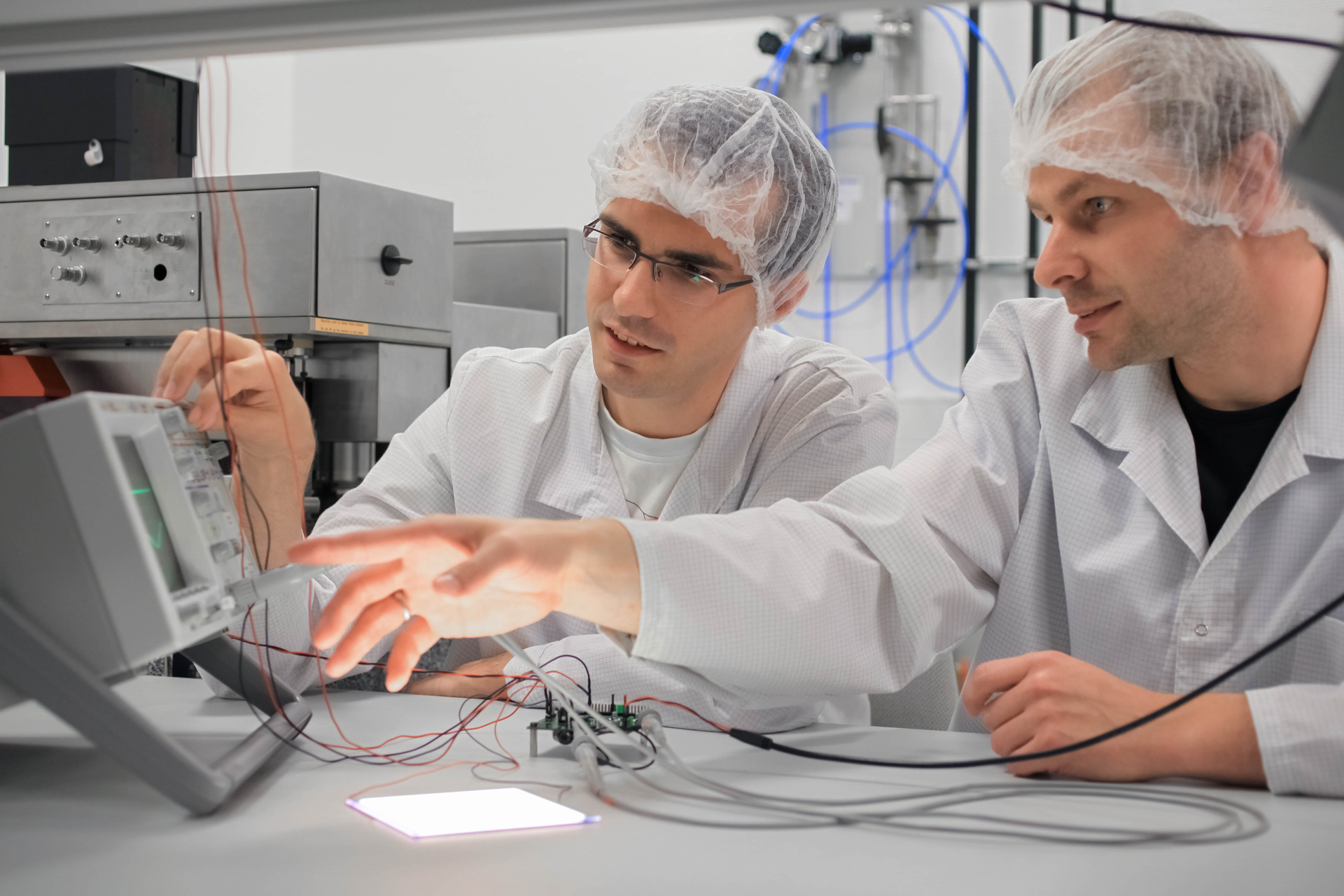 EROLEDT
Energy- and resource-efficient OLED driver
"Organic LEDs", or OLEDs, have been used for some years already in smartphones and television screens. At the moment, they are not in common use for general lighting purposes. An OLED is, however, highly efficient in its use of energy and about 60% more economical than halogen lighting. By virtue of its physics, an OLED also provides more naturally coloured light. In coming years, the falling costs of producing OLED panels and their ever-increasing efficiency are bound to cause this technology to be used more and more in lighting applications.
A necessary precondition is that electronics will have to be available that are suitable to the open- and closed-loop control of the OLEDs. The integrated solutions that currently exist for LED lighting cannot be used for OLEDs. They can be the cause of significant loss in efficiency or even of damage to the OLED.
A semi-conductor circuit has been developed in the EROLEDT research project at IMMS which is laid out to match the characteristics of OLED panels and which will enable them to run efficiently in energy terms. The driving concept selected has been optimised to the long life enjoyed by OLEDs. Sensors integrated into the circuit will compensate for the effects of OLED ageing, achieving constant perceived brightness and colour. There is a digital addressable lighting interface, or DALI, which enables the OLED panel to be integrated into a building's automation system and the circuit to be controlled there.
Funding

The work that has led to these results received funding from the "Land" of Thüringen and the European Union (EFRE) under the reference 2012 FE 9045. Only the author is responsible for the content of this publication.