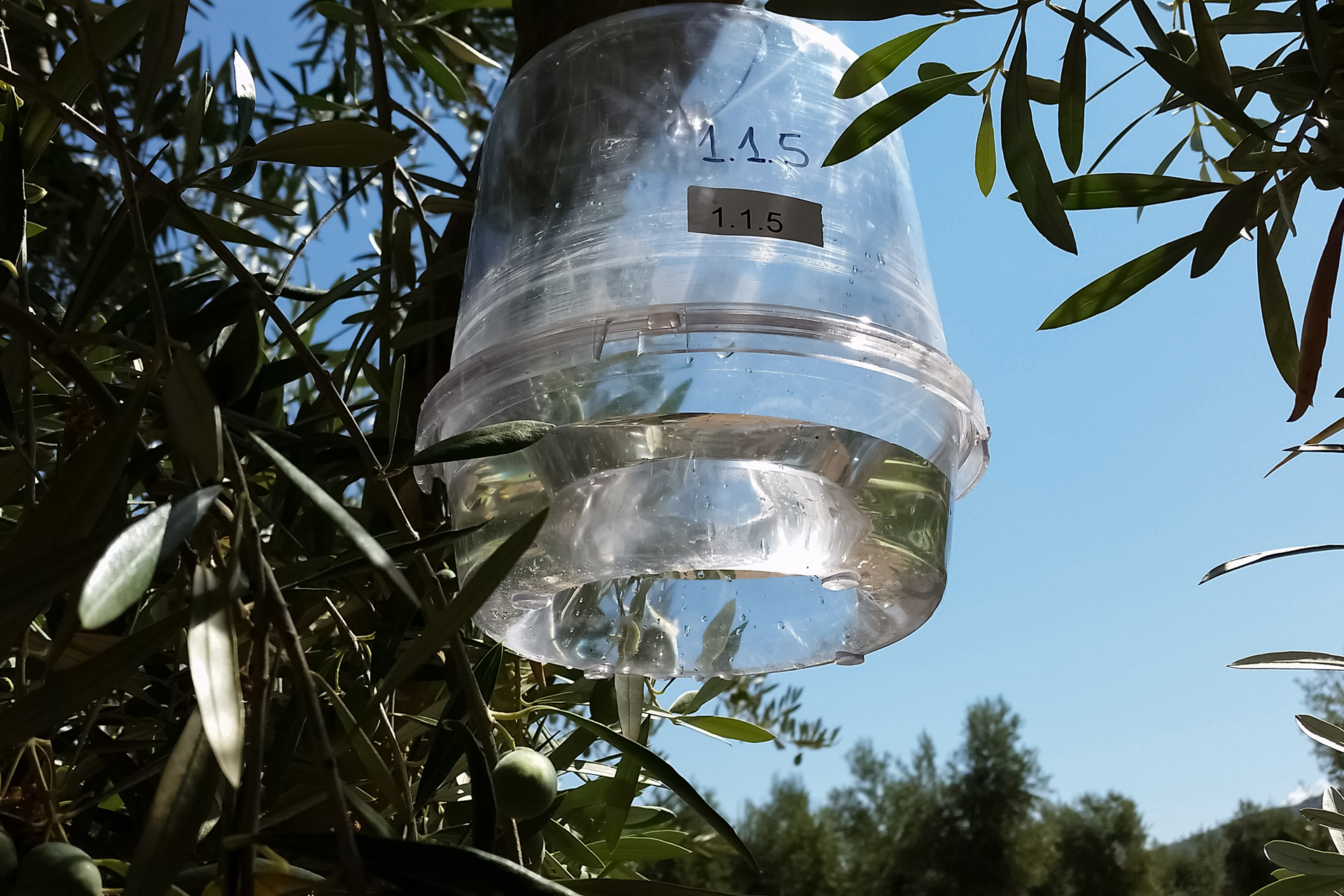 ENTOMATIC
Novel automatic and stand-alone integrated pest management tool for remote count and bioacoustic identification of the Olive Fly ─ Bactrocera oleae ─ in the field
Olive fruit flies, Bactrocera oleae, are the cause of crop loss in the olive plantations of Europe to the extent of around 600 euros per hectar. Across the 4.4 million hectars or so which are planted with olives in the EU, these insects therefore cause destruction to the tune of perhaps 2.6 billions of euro, which represents about 30% of all the olive gardens in the Mediterranean area, some of them actually annihilated.
The female Bactrocera oleae fly lays up to 400 eggs in several olives and lives about 6 months. Attempts at control cost about € 5,000,000 a year and basically take the form of ground traps and pesticide sprays. The farmers' unions estimate perhaps a 30% over-use of pesticide.
The farmers use excess pesticide prophylactically to protect their harvest, sadly overdosing both the crop and the environment, because it has to date been the practice only monitor the infestation by random sampling. Immense labour is involved in distributing traps across the olive gardens, often on rough terrain. To establish cases of critical frequency, the insects are counted manually at regular intervals. It is thus barely possible to get a prompt and accurate census. Neither can the best timing for counter-attack be precisely calculated.
The ENTOMATIC project has been able to develop a new automatic monitoring system. In future, it will enable critical concentrations of Bactrocera oleae to be counted rapidly and safely in the olive plantations. The trap type most often used in southern Europe is the McPhail trap. These are being equipped with sensors that reliably identify and quantify the fruit flies. As to the application of pesticides to keep the pests under control, the sheer amount of data enables optimum times and quantities to be calculated for each area of olive trees.
The IMMS contribution has been to develop the specialised housing for the electronics and opto-electronic sensors which are used to count the fruit flies, unite the traps into a network with gateway and register ambient conditions. The McPhail has been adapted to accommodate the unit and the system with its electronic components has been integrated into the prototype. IMMS has also contributed to developing and fabricating the sensors and other electronics for the wireless networking of the traps and creation of the smart gateways. Another role of IMMS has been the assembly and initial installation of 25 ENTOMATIC McPhails for field tests which started in April 2017.
Funding

The ENTOMATIC project is funded by the European Union under the reference FP7-SME-2013-605073 within the 7th Framework Programme of European Research, Technological Development and Demonstration.