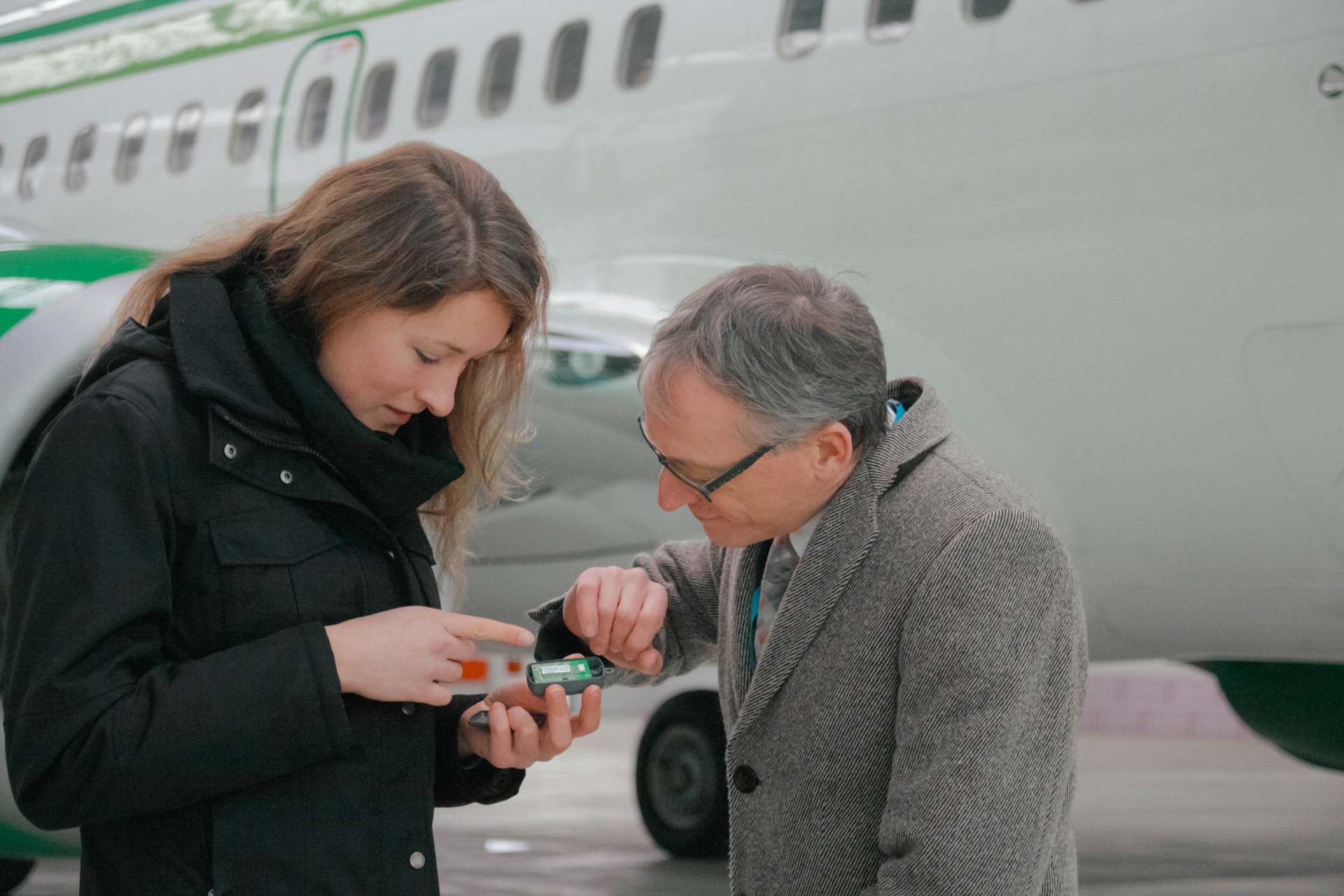 EFSUES
Apron Control and Monitoring System for the Improvement of the Energy Efficiency of Airports
The part IMMS played in the EFSUES project was to develop a prototype monitoring system that will in future help small and medium-sized airports to manage the apron safely, with less energy consumption and at lower cost. The system will detect the presence and position of aircraft, vehicles and people with such certainty that take-off and landing can continue safely whatever the weather or visibility conditions. The special vehicles will, as a result of the development work, be operated safely and efficiently, waiting time for aircraft will be reduced to a minimum and traffic safety on the airport apron greatly improved.
It is a central component of the monitoring system that it should be possible to locate vehicles and people on the apron. IMMS developed sensor nodes for this purpose which include efficient energy management. Such efficiency is important because conventional location systems fail to prevent even vehicle batteries running quickly out of power. The new system equips each and every person and vehicle with the sensor node described, as an active transponder which broadcasts packets of radio signals at intervals. These go to the receiver modules, where they are recognised. Moreover, the modules identify the particular transmitter, trigger the location process and pass on the data to the upstream system. IMMS developed the receiver modules and connected their hardware and software to the SMI antenna arrays which then execute the location of the relevant transmitter by computing the angle from which the signal comes.
Funding

The EFSUES project was funded by the "Land" of Thüringen and the European Union, reference TNA XI-3/2012.