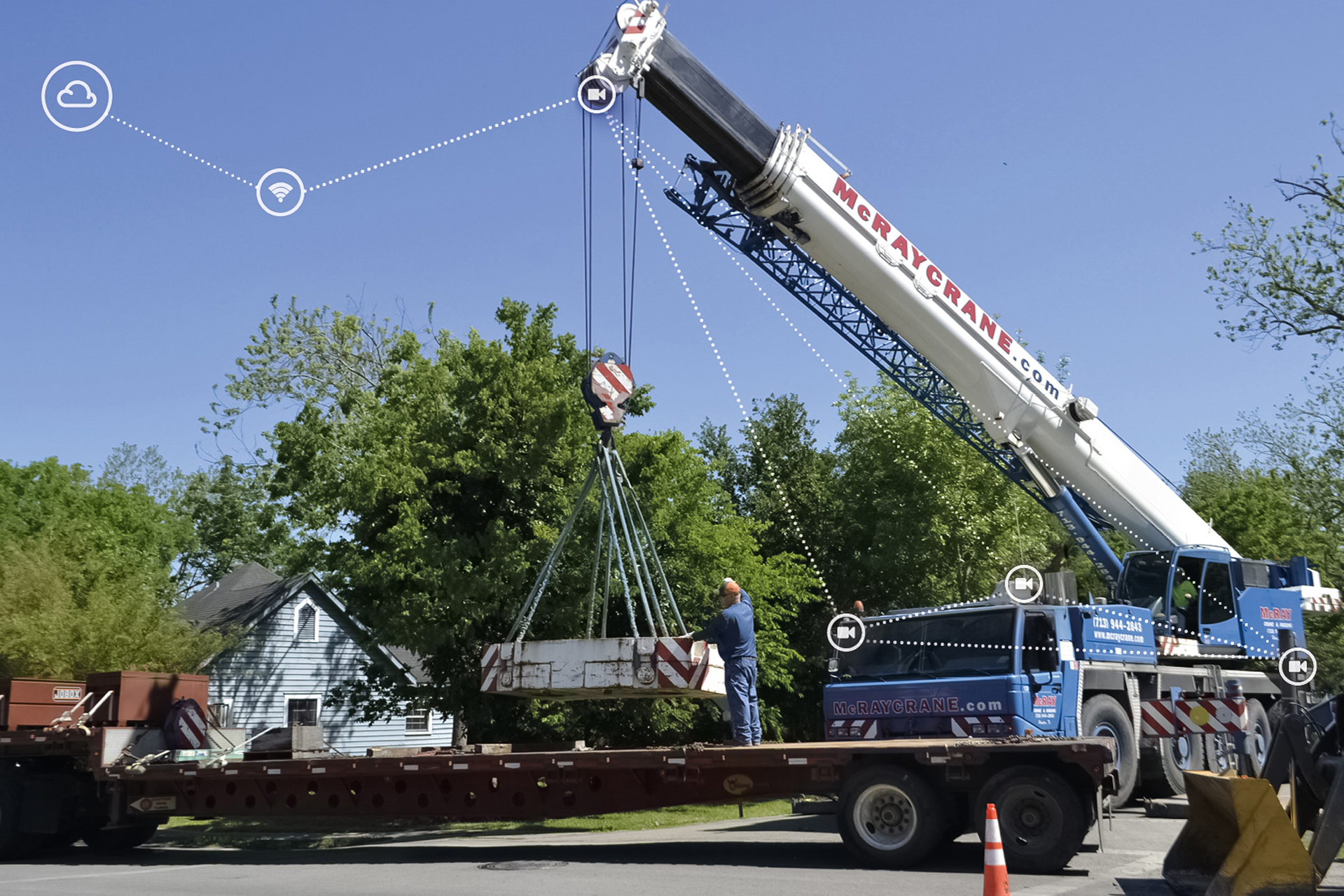 EdgeCam
Wireless Multi Camera based Video Surveillance integrated into an Edge/Cloud Context
In EdgeCAM, we are working with our partner emsys GmbH on the development of a virtual safety zone around mobile cranes. Virtual safety zones have so far only existed in the form of light barriers or with the help of additional hardware that endangered persons have to carry with them. This makes them difficult to use in mobile applications. This is especially true for truck-mounted loading cranes, which are often used on-site by customers, where it is not possible to tag passers-by beforehand.
Therefore, we are developing a solution in which several networked multi-cameras work together to establish the safety zone and warn the crane operator of potential hazards. To achieve this, emsys and IMMS are initially developing a modular hardware platform that will be set up with different cameras and communications modules. The goal is to smartly select from different communications options the one that is most suitable at the respective location and for the current task.
Funding

The EdgeCam project is funded by the German Federal Ministry for Economic Affairs and Energy (BMWi) on the basis of a resolution of the German Bundestag under the reference KK5048101GR0.