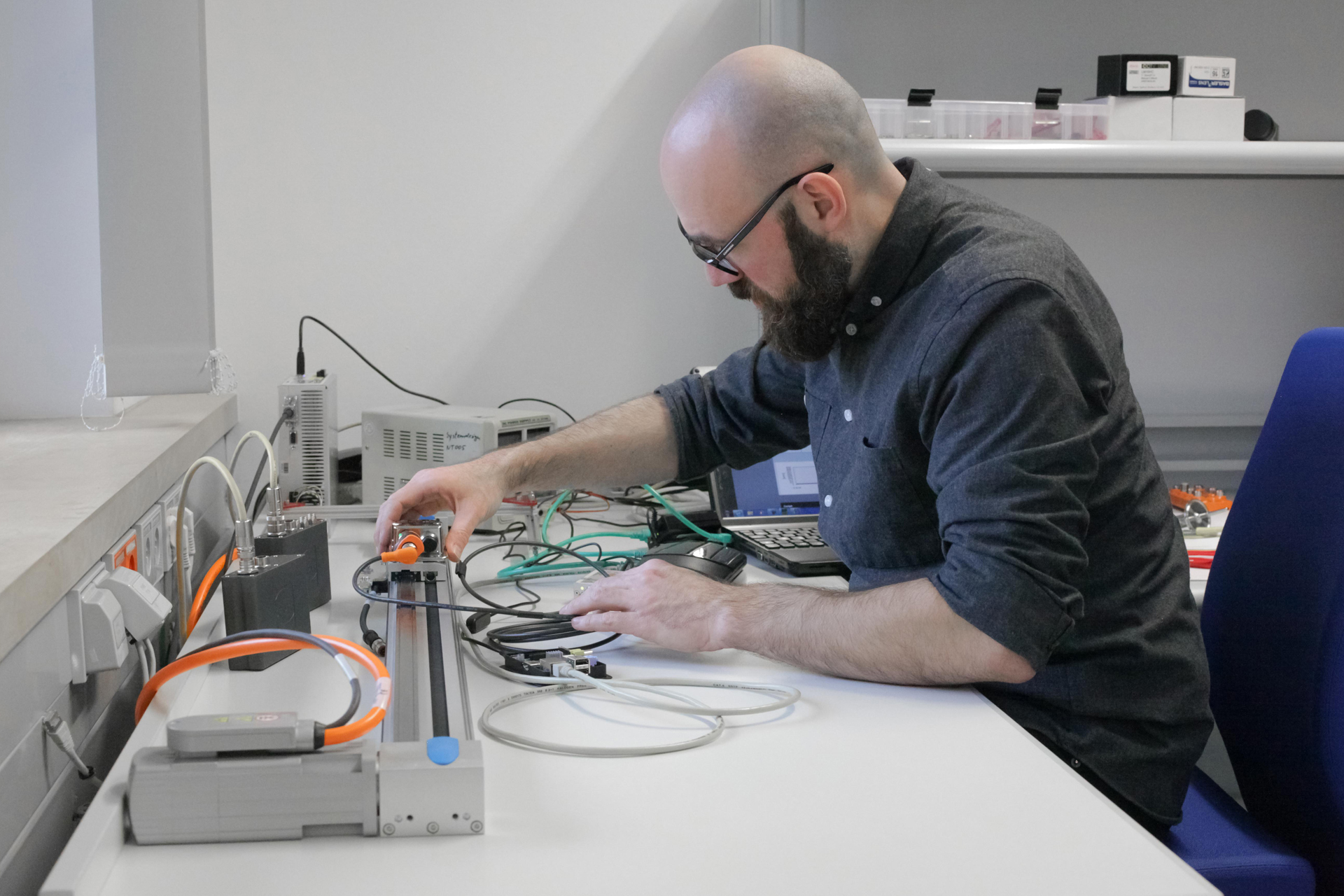 AgAVE
Assistance system for monitoring of networked equipment – The challenge of networking and recognising causal relationships
One building block to underpin complex automation solutions and efficient value chains is the monitoring of machine and plant states in industry. The AgAVE project is committed to providing the algorithmic foundations for assistance systems which can be directly integrated into plant networks and analyse them automatically without stopping operations. If using such assistance systems, plant operators will be helped, among other things, to carry out complex analysis of status and breakdowns.
It is the aim of the project that the assistance system should form part of the fourth industrial revolution, Industry 4.0. The role of IMMS is to investigate suitable platforms and/or infrastructures for the architecture of such a system.
Since the projected use of the assistance system is in interconnected environments, communication across equipment from different manufacturers must be ensured. The tool intended to enable this is the Industry 4.0 Administration Shell, which will carry the main responsibility for data exchange not only between modules and their user but also among the modules themselves. Consequently, IMMS is researching how the administration shell should be structured, what should be its parameters and how they should be communicated. For this purpose, it is primarily OPC UA protocols which are used for communication in Industry 4.0.
For the analysis, it is necessary for data to be channelled into the algorithms. IMMS is investigating and defining interfaces for this purpose, to find out the extent to which real-time capacity is necessary and whether it must be guaranteed in every case by OPC UA. It is, for instance, possible to achieve real-time capacity using Time Sensitive Networking (TSN).
The project is being closely followed and supported by the industrial advisory council composed of representatives from pmOne, TE Connectivity Germany, ifm electronic, Weidmüller Interface, iba AG, BN Autmation AG, Riha Wesergold and 3D Schilling.
Funding

The AgAVE project is funded by the German Federal Ministry of Economic Affairs and Energy as a project of the Industrial Community Research (IGF) under the reference 19341BG.