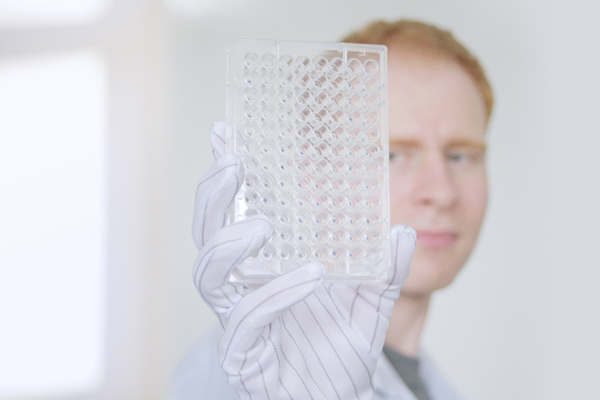 ADMONT
Advanced Distributed Pilot Line for More-than-Moore Technologies
In the ADMONT project, the plan is to extend CMOS process technologies. Among other things, new sensors and MEMS components will be added, together with means of integrating OLED and 3D so that new applications will bring new stimulus to the fields of mobility, energy, health and manufacturing. The ADMONT consortium of nine partners will build up a "one-stop shop" in the form of a distributed More-than-Moore (MtM) pilot line. This processing line is to prove that the new concepts can be converted into products using the newly modified technology.
The IMMS role will be to validate these new semiconductor process technologies, building on the knowledge it has gained in the GreenSense research group. It will also contribute new "smart health" approaches to the ADMONT project. Among the foci will be modelling of energy autonomous sensor components for biological analysis, the development of wireless multi-parameter biosensor networks, the creation of a technology and IP platform and the construction of microelectronic prototypes for in vitro diagnosis of breast cancer.
Funding

The ADMONT project has received funding from the ECSEL Joint Undertaking under grant agreement No 661796. This Joint Undertaking has received support as Innovation Action from the European Union's Horizon 2020 research and innovation programme, the German Federal Ministry of Education and Research (BMBF) and Finland, Sweden, Italy, Austria, Hungary. The IMMS sub-project "Design of intelligent in vitro diagnostic und bioanalytical sensor and actuator systems" has received funding under the reference 16ESE0057.