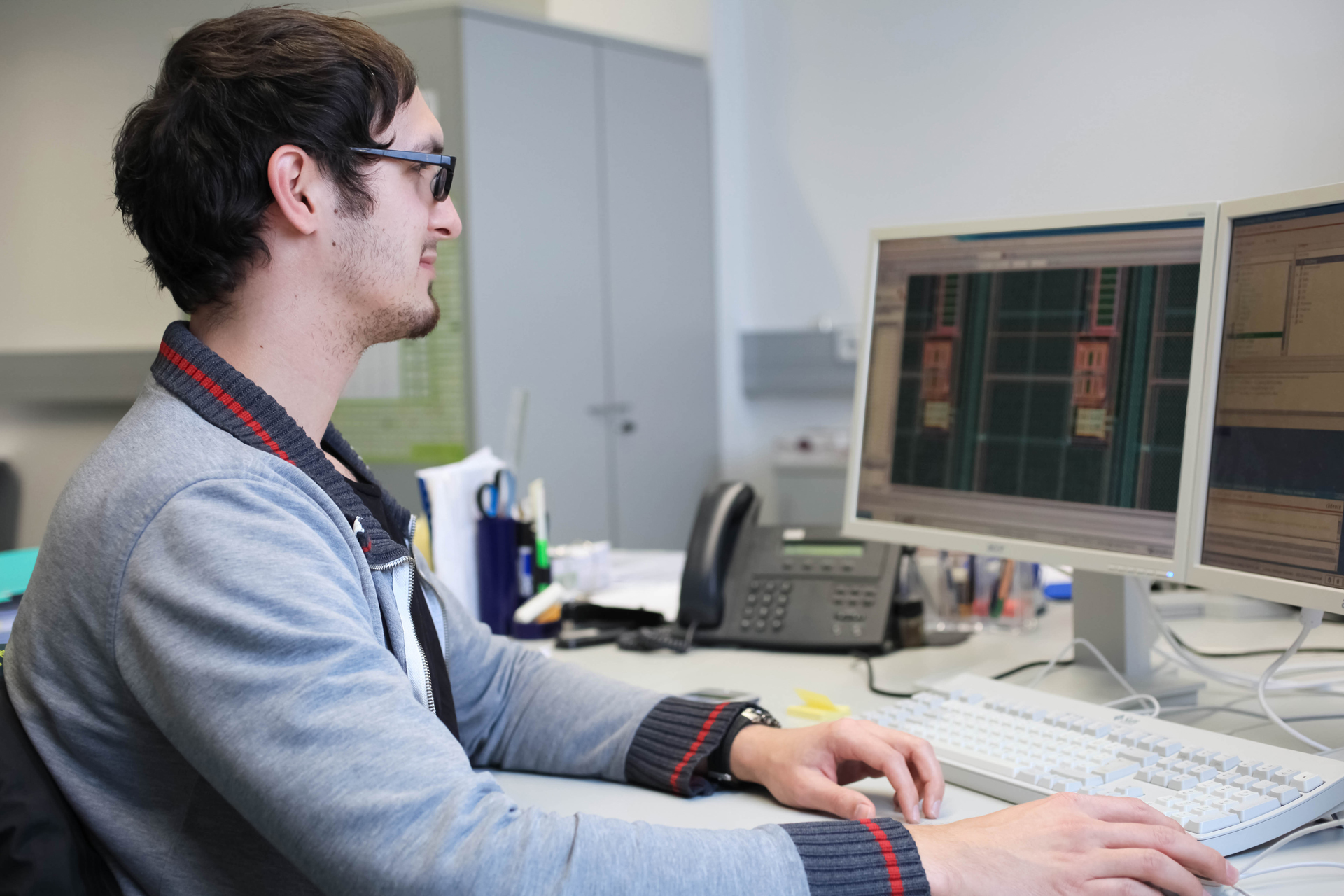 4TPixel
4TPixel – ASIC development for x-ray photographs
To improve both diagnostics and treatment options for patients, further development has been taking place for many decades in such imaging methods as radiography, computer tomography (CT) and magnetic resonance imaging (MRI). Research is continuing in order to reduce yet further the radiation exposure for patients being X-rayed: research into ever more sensitive sensors and ever more precise and speedy image processing in reliance on more powerful evaluation electronics.
Here the ASIC design of IMMS has contributed to a four transistor pixel (4TP) array demonstrator: in combination with a new pixel cell which has been developed from scratch by X-FAB Semiconductor Foundries AG, the Institute's readout circuit is to be used in the service of radiography, providing high-quality recordings of two-dimensional X-ray photographs with less noise. The 4TP cell, sensitive to green light, contains a large area with high photodiode-sensitivity and four transistors for the low-noise readout.
The integrated circuit components that have been developed by IMMS for these conditions will, together with the readout procedures implemented, make high-precision evaluation possible. They will, in addition, contribute to a wide dynamic range for the demonstrator because not only very weak photo signals but also any very strong ones which are registered will be capable of being processed.