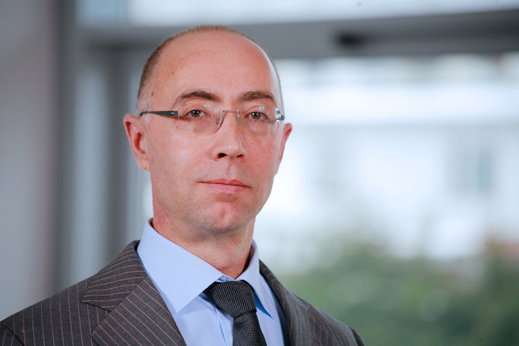 Dr.-Ing. Christoph Schäffel (* 25 July 1961, † 16. May 2021)
Christoph Schäffel has shaped our subject area of mechatronics since the founding of IMMS. He never wanted to be the centre of attention, de facto he was the centre. With his outstanding technical expertise and ideas, he as head of the subject area has made mechatronics at IMMS what it is today: it determines the global state of the art for nano- and now picometre-accurate precision drives. Throughout his 25 years there, he has led numerous research and development projects to success and he has been author and co-author of numerous publications and patent specifications. In addition, he has accompanied our young scientists.
We will miss his cordial manner and his humour. We will miss him personally as a colleague and we will remember him with the best of memories.
Our deep and special sympathy goes to his wife and his children.
In deep mourning and on behalf of the staff
Prof. Dr.-Ing. Ralf Sommer (Managing Director), Martin Eberhardt (Managing Director), Robert Fetter (Chairman of the Supervisory Board)
IMMS Institut für Mikroelektronik- und Mechatronik-Systeme gemeinnützige GmbH (IMMS GmbH)
Dr.-Ing. Frank Spiller has taken over as interim head of the Mechatronics Department.