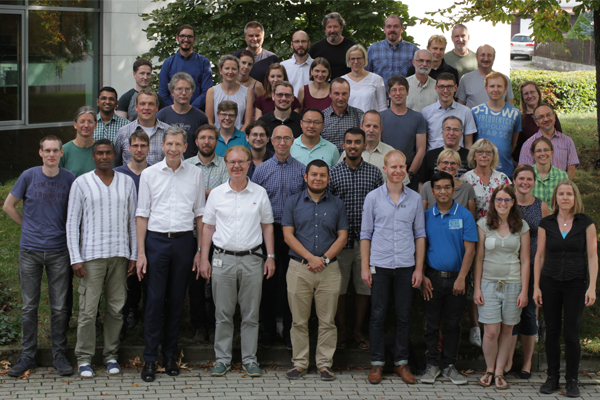 IMMS was launched on 19 Dec 1995. Looking back, there is a lot to say, and we would like to highlight a few examples with figures. We would like to thank you and look into the future with you. More impressions in the LinkedIn video.
---
Since our foundation, around 200 employees and well over 400 students have been working at IMMS.
Both then and now, we are dedicated to advancing Thüringen by transferring research results into applications and products. As a strategic partner, we support companies in launching internationally successful innovations for health, the environment and industry. We accompany our partners in their target applications from the feasibility study to series production.
We also strengthen Thüringen by training the next generation of scientists and engineers. We mentor up to 40 students each year, equipping them with in-depth methodological knowledge and practical experience for a career in industry and applied research.
For all this, networking is the be-all and end-all. We have always done this with universities, above all with the Ilmenau TU, with industrial partners, with industry networks and competence clusters.
We are not only connected by common experiences from the cooperation that has grown over the years. We also share the enthusiasm for forward-looking innovations and the will to make things work on a solid scientific foundation.
We would like to express our sincere thanks to our employees, the German Land of Thüringen, the members of our Supervisory Board and Scientific Advisory Board, Ilmenau TU and all research partners, sponsors, friends, R&D partners and people who encourage us in what we do and who shape the future together with us.
We, the IMMS team, would like to work together with you on the next batch of upcoming ideas. We invite you to contact us!
Your IMMS Team