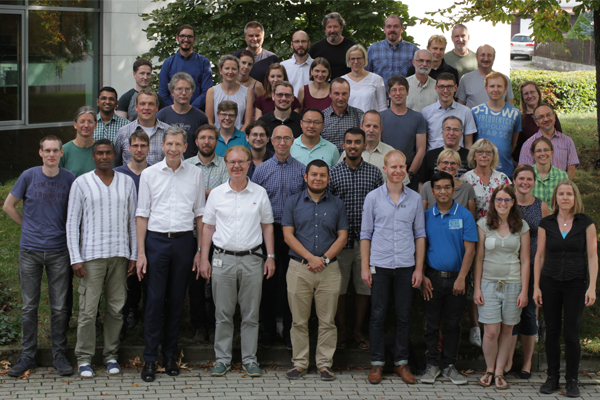 We bridge the gap between science and industry
We particularly strengthen small and medium-sized enterprises with application-oriented research and development in microelectronics, systems engineering and mechatronics and transfer the results of basic research into applications and products. As a strategic partner, we support companies in launching internationally successful innovations for health, the environment and industry and provide solutions from the feasibility study to series production.
This time-consuming and personnel-intensive task, which takes several years, usually cannot be undertaken in the context of the pure research conducted at universities. SMEs, in particular, can rarely afford this activity from their own resources, for they lack not only the necessary research capacity, but also the financial strength.
So we bridge the gap between science and industry. This bridge is rendered stable by our close cooperation with universities like Technische Universität Ilmenau, our industrial partners, our position in organizational networks and clustered centres of excellence and by encouraging new talent. We mentor up to 40 students a year and qualify them with sound methodological knowledge and involvement in practice to prepare them for a career start in industry and application-oriented research.
We connect the digital to the analog world
We develop and optimise system elements, components and circuits and communications not only between those elements but between them and their environment. We research integrated sensor systems, smart distributed measurement and test systems as well as magnetic 6D direct drives with nanometre precision. With application-oriented developments, we open up high-performance solutions for digitalisation and miniaturisation, which are the key to new applications. For example, we are developing sensor systems for in-vitro diagnostics, which enable individual, decentralised health monitoring for everyone with electronic rapid tests and we are researching solutions for adaptive edge AI systems to enable AI on low-consumption embedded systems in industry and to network them in real time.
Our Land-owned company of the German Land of Thüringen and associated institute of Ilmenau TU was founded in 1995. We work with a team of around 80 people at our headquarters in Ilmenau and at the institute's branch office in Erfurt.