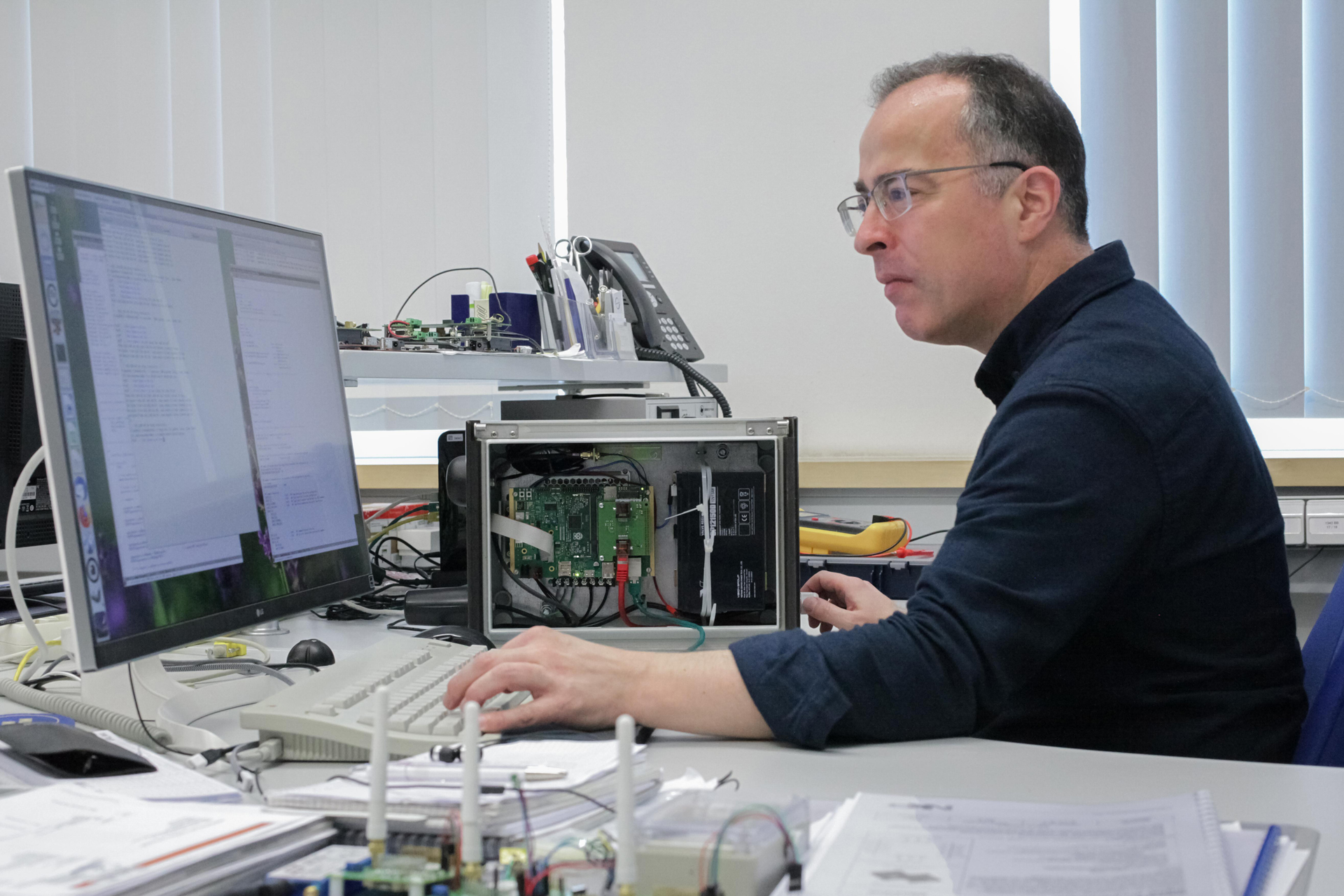 Voices from industry and academia
Dirk-Hendrik John, Software-Service John GmbH
"Our business is the interactive 3D visualisation and transfer of CAD (computer-aided design) and GIS (geographic information system) data in the service of (for instance) utilities, land registries and surveyors' offices and in such settings as geodesy, industry, land registration, cartography and infrastructure.
In the StadtLärm project (the name translates to CityNoise), we developed a new noise monitoring system in collaboration with IMMS, Fraunhofer IDMT and Bischoff-Elektronik GmbH. The system captures noise data on a permanent basis by means of sensors distributed over a wide area of the city of Jena in Germany, providing the local authority with data on the level and type of noise events that occur and thus helping in official decision making. It was our role to integrate all the data as a model of "noise-in-space" into a new application which permitted online processing and 3D depiction of the noise events in maps and explanatory diagrams.
Input to our application came from the central data turntable developed and created by IMMS as communications architecture for the entire system. It used the standard, open MQTT protocol. IMMS tailored the publish-subscribe principle at the heart of MQTT so as to be an efficient means of communications, with a hierarchical structure that could be extended if any new components were to be added. Furthermore, IMMS' application of MQTT enabled our application to send requests to the data service, for instance with a selected time period so that the data for the period could be shown. The administration component was developed by IMMS in the Spring framework. It is here that all the noise sensors log in and get listed in the directory with their status and other information, with the result that they are a valuable support to our application. Further sensors can also easily be added on by the user.
From our point of view, the design IMMS came up with for the architecture was in itself convincing. Further, we were impressed by its support in integrating our application with the MQTT standard. Both during the ongoing joint field test in Jena and during the entire project period, IMMS staff were always readily available with prompt support if questions or problems arose. We could always check out with them and enjoyed exchanging knowledge and ideas in joint workshops on the design and realisation of the system. We wish here to extend our sincere thanks to IMMS for the superb collaboration and we greatly look forward to future joint activities."
Dipl.-Ing. Dirk-Hendrik John, Managing Director, Software-Service John GmbH. Image source: Software-Service John GmbH.
www.john-software.de