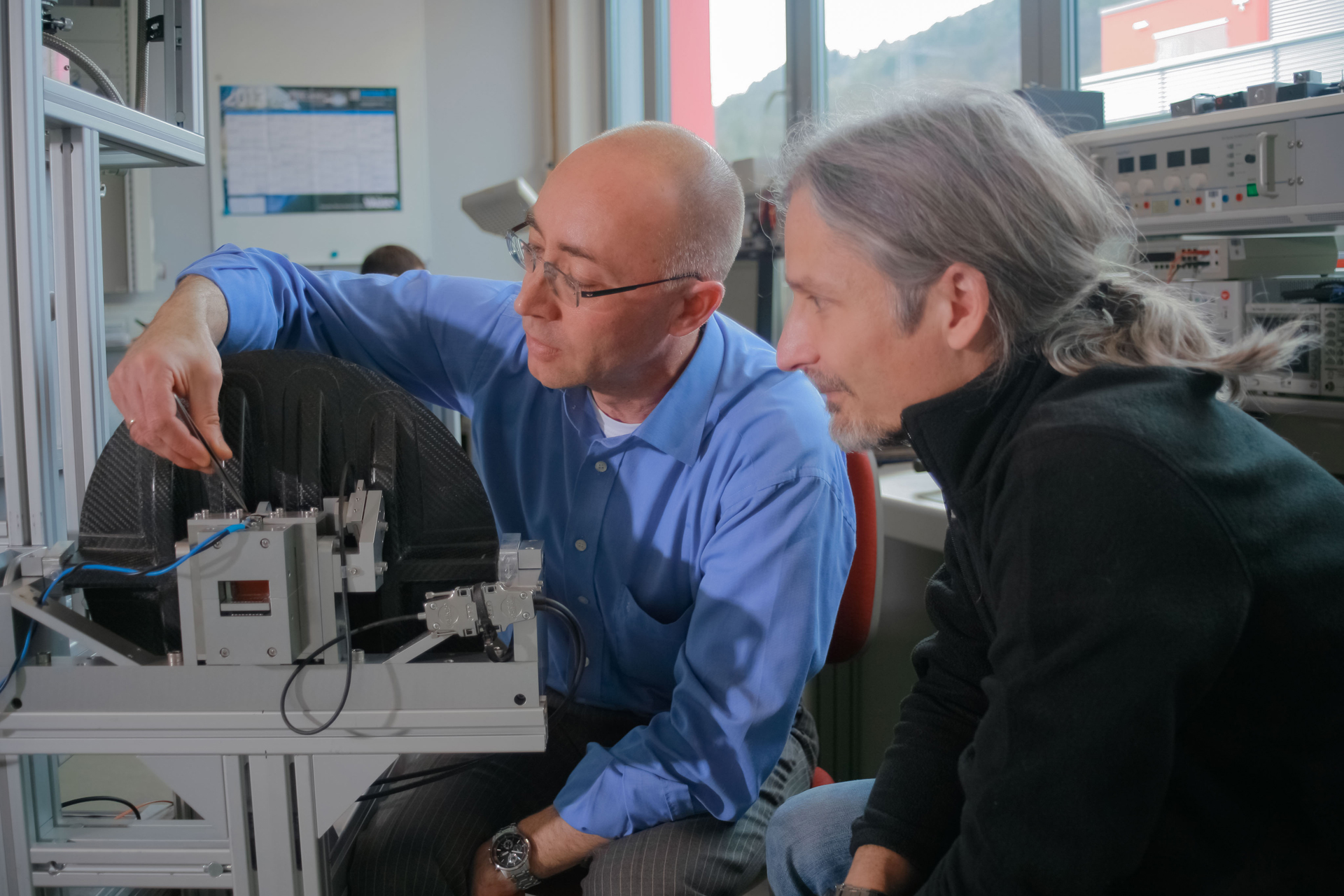 TESCA
Scanning device for highly dynamic motion of a reflective terahertz optics (acronym terahertz scanner)
Security checks at airports and major public events involve long queues and much trouble. With the system developed in the TESCA project people can be effectively scanned for hidden, possibly dangerous, objects – such as weapons or explosives – as they simply pass by. The acquisition of any object's emissions of intrinsic electromagnetic waves in the THz band carries with it no health risks whatsoever. The technology will render real-time examination from distances of several meters.
The prototype of the opto-mechanical scanning device is based on an electro-dynamic direct drive system developed by IMMS. It moves the reflective optics and allows the scanning of a field of view. The characteristics of the THz optics result in specific requirements that could not be met with existing commercial drive systems. Therefore IMMS has developed an electrodynamic oscillator drive with passive magnetic brakes at the reversal points. This allows the operation of the 30 cm large mirror at 25 Hz frame rate with less than 0.6 W power dissipation. In addition, the Institute has developed an adaptive control system, which ensures the uniformity of the movement as well as the robustness of the system.
Funding

The TESCA project was funded by the ZIM programme "Central Innovation Programme SME" promoted by the German Federal Ministry of Economic Affairs and Technology (BMWi), grant number KF2534505AB0.