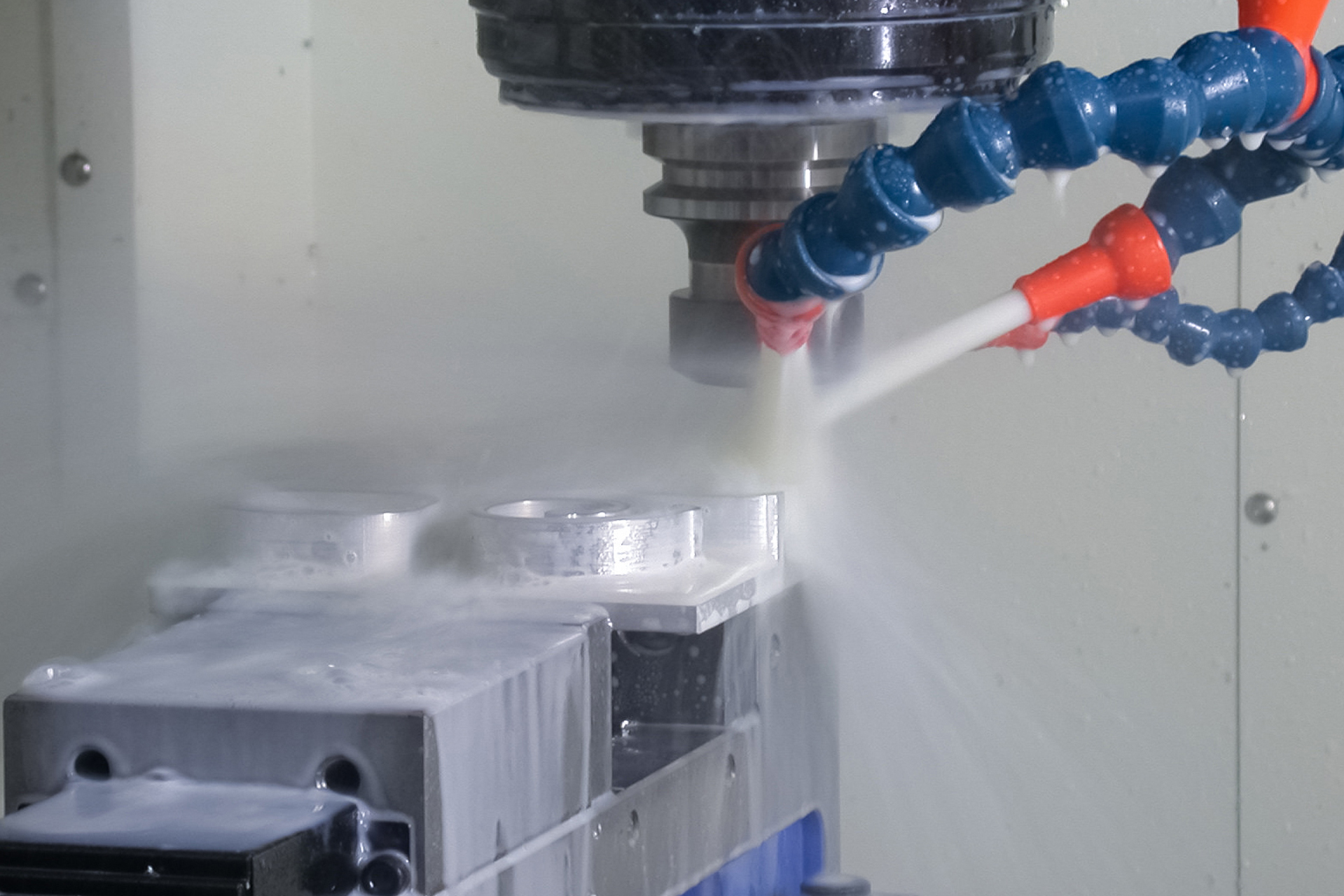 KSS
Einsatzmöglichkeiten von Sensorsystemen zur dezentralen und zentralen Überwachung des Kühlmittelzustandes an Anlagen und Maschinen
2018 hat das IMMS das Mittelstand-4.0-Teilprojekt "KSS-Sensoren für die Überwachung des Kühlmittelzustandes" abgeschlossen. Es wurde überprüft, inwieweit sich das Sensorsystem des Ilmenauer Startups Ilmsens GmbH dazu eignet, Parameter von Kühlschmierstoffen (KSS) vollautomatisch zu überwachen. Dazu wurden zwei Einzelmaschinen-KSS-Anlagen des Partners GFE Gesellschaft für Fertigungstechnik und Entwicklung e.V. mit je einem Ilmsens-System ausgerüstet.
Zusätzlich hat das IMMS ein Funksensornetzwerk installiert, das Umweltdaten, wie Temperatur, Luftfeuchte und Helligkeit, in der Werkhalle erfasst und alle Sensordaten an einen energieeffizienten Industrie-PC sendet. Dieser verarbeitet diese Daten ebenso wie die der Ilmsens-Systeme vor und sendet sie an eine cloudbasierte Datenplattform, wo sie dauerhaft gespeichert und weiter verarbeitet werden. Im Ergebnis dieses kleinen Umsetzungsprojektes konnte nachgewiesen werden, dass die gesamte Sensorinstallation geeignet ist, die für KSS relevanten Daten zu ermitteln. Auf dieser Grundlage wurden Anforderungen für Weiterentwicklungen abgeleitet, die seit 2019 im Folgeprojekt KSS-Kontrolle umgesetzt werden.
Funding

The "Mittelstand 4.0 – Kompetenzzentrum Ilmenau" (centre of excellence in Ilmenau serving SMEs) is part of the funding initiative "SME 4.0 – Digital Production and Work Processes" which is funded by the German Federal Ministry of Economic Affairs and Energy (BMWi) within the funding programme "Digitising SMEs – Strategies towards digital Transformation of Business Processes". IMMS is funded under the reference 01MF16005C.