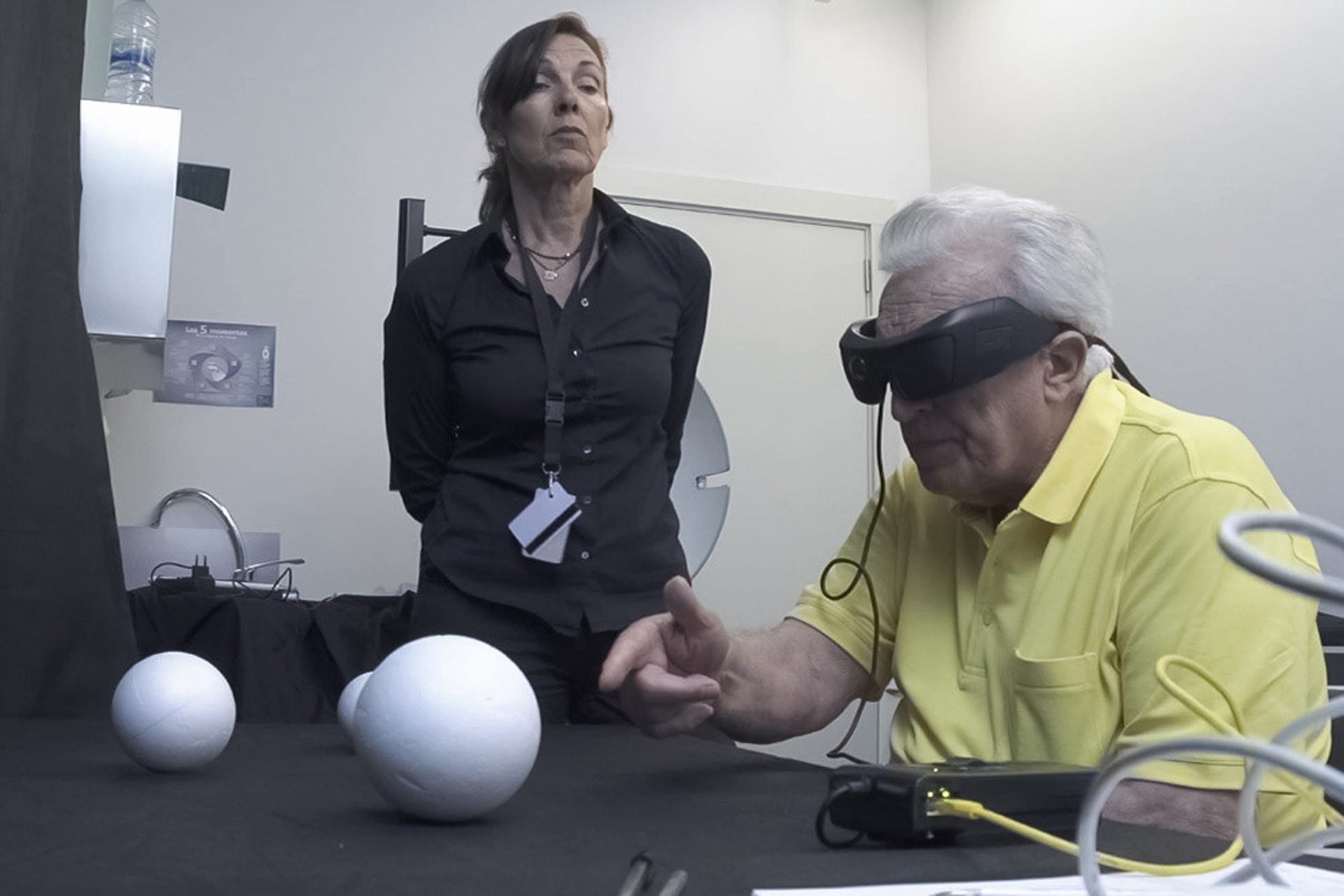 IR_RX
ASIC for an intelligent retinal implant system (IRIS)
This intelligent optical aid helps patients with retinal degeneration to see again. This is allowed by a modular system consisting of three main components visual interface, pocket processor and retina stimulator. A camera integrated into spectacles records images of the environment, which are transferred by a processor into stimulation signals for the optic nerve. An optical interface, reaching from the spectacles via the pupil into the inner part of the eyeball, transfers the information to the retina stimulator. There, the data is handed over to the optic nerve. This way, the patient can learn to recognize structures in his environment.
The infrared receiver ASIC developed by IMMS is implanted into the inner eyeball and translates the incoming information from the optical interface into a current signal which is transferred to the stimulator ASIC. As essential elements for implementing this functionality IMMS created and tested the photodiode, a rectifier for energy supply, the control circuit for signal detection and the output driver.
In the human body, the energy supply for circuits cannot be realised by a DC voltage. Therefore, IMMS has developed an energy supply for the ASIC using AC voltage, which is transformed by the rectifier into an internal DC voltage exclusively used in the hermetically sealed circuit.
For this reason, the evaluation of the supply current could not be run using standard measurements. Therefore, IMMS has developed an especially adapted measuring method with which the value of the supply current is identified with the use of an inductive current probe.