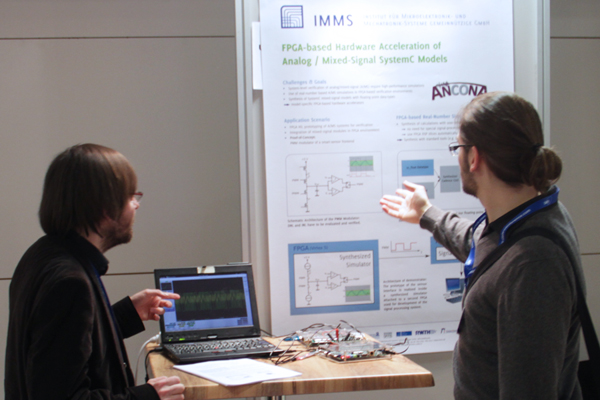 Am IMMS finden bis auf weiteres keine Veranstaltungen statt. Wir informieren Sie rechtzeitig über Terminverschiebungen.
TCoNS 2020
02.10.2020 – 02.10.2020
Evaluation of Interoperability Between VariousImplementations of the Thread Protocol Stack. Sebastian Miethe, Silvia Krug
Abstract: The increasing popularity of Internet of Things (IoT) applications leads to a continuous expansion into further application areas. Since each application poses its own challenges and requirements, many different solutions have been developed to build parts of the IoT. However, this diversity results in new challenges as well. Especially if a cooperation between heterogeneous components or a later addition of components is required, interoperability becomes challenging. Precision agriculture is one example application area that requires both conditions. In this paper, we assess the interoperability of three different implementations of the Thread protocol stack. To this end, we propose an empirical analysis method that can similarly be applied to any other interoperability evaluation. Our results show that the versions under test exhibit various interoperability problems and only certified devices work without issues.
Keywords: Internet of Things; Protocol Interoperability; Thread; OpenThread