Silicon Saxony Day
Date, Type of contribution, Location:
Title:
Use of Multi-Sensors in Predictive Maintenance – Drill Tool Predictions using AI
Event:
The Silicon Saxony Day offers unique insight into future technologies and business solutions covering hardware, software and connectivity topics.
Abstract:
Use of Multi-Sensors in Predictive Maintenance – Drill Tool Predictions using AI
Pitch-Vortrag, Technology Island: Artificial Intelligence. In this talk, we will present a case study for drill tool wear prediction and discuss options to address the mentioned challenges. To do that, we will cover possible sensors, their positioning, requirements during the data acquisition phase, the feature selection, two options to model the problems at hand and the respective results. Special attention is paid on multi-sensor data acquisition and fusion of the sensor data. In addition, we cover aspects such as retrofitability.
AI-based monitoring of ventilation systems
Demo setup at our booth – artificial intelligence determines condition and maintenance requirements of fans:
fast detection of defects in the motor bearing or fan blades using pre-trained AI (machine learning)
very low energy consumption due to execution of the AI on microcontrollers
retrofittable stand-alone solution with integrated acceleration sensor and direct status display via LED
Related content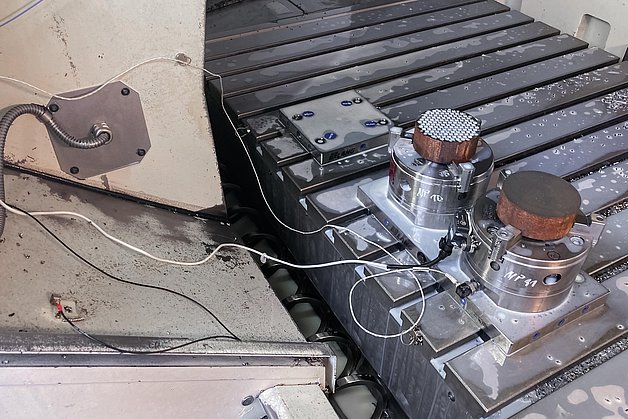 Project
IMMS has developed an AI-based, retrofittable and cost-effective solution for quality assurance of machining tools.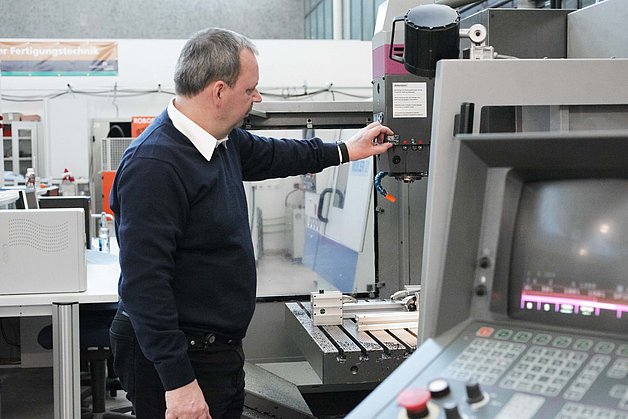 Project
Under the name "Smart Sensor Systems Model Factory" we are supporting enterprises in their gradual adoption of Industry 4.0 technology.
---
This might also be interesting for you
---
Contact
Back