KI-Stammtisch "Energiemanagement"
Date, Type of contribution, Location:
,
Talk
,
ifesca GmbH, Am Vogelherd 10 (Eingang Tor 1), 98693 Ilmenau
Title:
Vorträge:
1. Chancen am Strommarkt für Großverbraucher nutzen – Kosten für volatile Lasten mit KI-basierten Prognosen senken
2. Synthetische Zeitreihengenerierung für verbessertes Quartiersenergiemanagement
3. Energieversorgung und -management – Anforderungen und Lösungsansätze aus Sicht eines KMU
Authors:
Vortrag 1: Martin Seidler (ifesca GmbH)
Vortrag 2: Lucas Richter (Fraunhofer IOSB, Institutsteil Angewandte Systemtechnik (AST))
Vortrag 3: Christian Schilling (3D-Schilling GmbH)
Event:
KI FÜR DEN MITTELSTAND – Unterstützung bei Planung und Einsatz von Künstlicher Intelligenz in Ihrem Unternehmen.
Abstract:
Interessierte KI-Anwender und -Entwickler treffen sich in lockerer Atmosphäre, geben neue Impulse und diskutieren KI-basierte Lösungsansätze für Problemstellungen der KMU. Diesmal wird sich alles um die Themen KI und Energie drehen. Dabei soll näher beleuchtet werden, wo KI für Effizienzgewinne und Kostensenkungen bei der Bereitstellung und Nutzung von Energie in Unternehmen und Quartieren sorgen kann.
Datum: 21.02.2023, Zeit: 17:00 - 20:00 Uhr
Ort: ifesca GmbH, Am Vogelherd 10 (Eingang Tor 1), 98693 Ilmenau
Im Anschluss an die Vorträge besteht bei einem kleinen Imbiss die Möglichkeit für Diskussionen und Erfahrungsaustausche der Teilnehmenden zu Lösungsansätzen und Einsatzmöglichkeiten von KI in diesem Anwendungsbereich.
Aus organisatorischen Gründen bitten wir um eine Anmeldung zu dieser Veranstaltung bis spätestens zum 17.02.2023.
Related content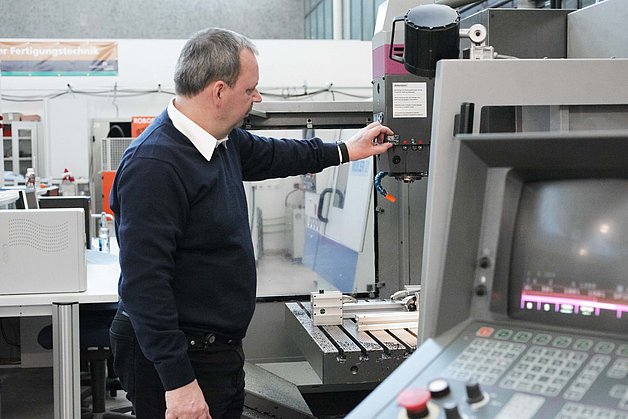 Project
Under the name "Smart Sensor Systems Model Factory" we are supporting enterprises in their gradual adoption of Industry 4.0 technology.
---
Contact
Back