elmug4future
Date, Type of contribution, Location:
–
28.09.2022,
Talk
,
Friedrichroda
Title:
KI für energieeffiziente Sensorsysteme – Effiziente Überwachung von Maschinen und Anlagen
Event:
Technology Conference "Energy Supply – Complex Growth Market in Transition"
Abstract:
The presentation shows how neural networks have to be adapted to run on microcontrollers. Moving such algorithms from the cloud to the sensor reduces the energy consumption for the transmission and calculation of the data in the cloud. The procedure is illustrated by an example from predictive maintenance:
At IMMS, algorithms for embedded systems were designed, optimised and implemented in a demonstrator for AI-based fan monitoring using the machine learning approach TinyML: Motor bearings or fan blades can be directly monitored with the compact retrofittable solution. Defective parts are indicated directly via a red LED.
Related content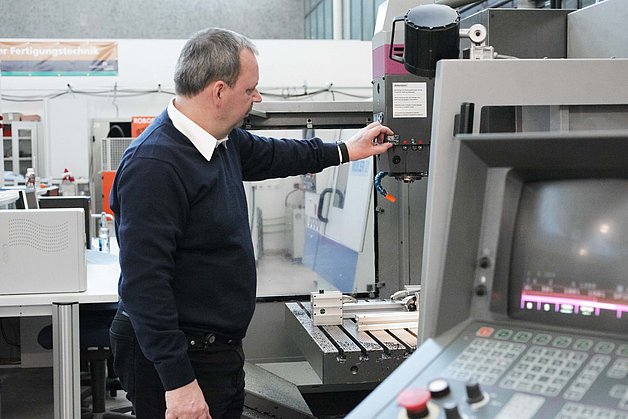 Project
Under the name "Smart Sensor Systems Model Factory" we are supporting enterprises in their gradual adoption of Industry 4.0 technology.
---
This might also be interesting for you
---
Contact
Back