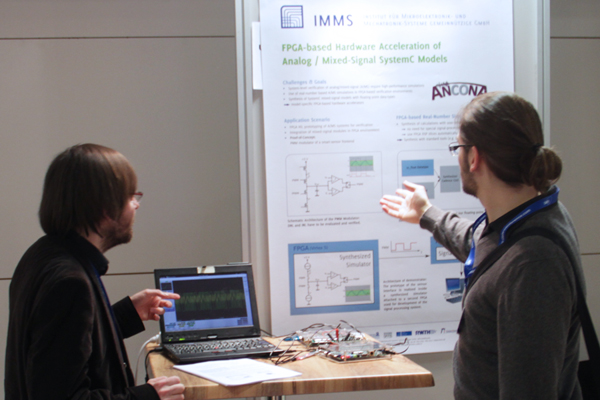 Am IMMS finden bis auf weiteres keine Veranstaltungen statt. Wir informieren Sie rechtzeitig über Terminverschiebungen.
BioCHIP 2019
07.05.2019 – 08.05.2019
Customer-specific integrated microelectronics for the application in life-sciences. Peggy Reich.
Examples from the ADMONT project will be presented, as for example a wireless, battery-free temperature sensor and a mobile box for the detection of antigen-antibody interactions. For future developments IMMS will combine optical or electrochemical sensing with wireless energy supply and data transfer for the development of sensors which can be read out e.g. by smartphones.